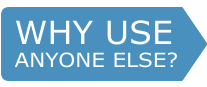 Departments Featured Brands
Motorcycle Gloves
Crucial for machine control and safety
Gloves are crucial for machine control, rider safety and warmth in adverse conditions. Our range of motorcycle gloves packs a real punch, with a specific design for almost every riding situation. We're sure that whether it's fleece lined for Winter, short cuff for Summer or anything in between, we have the motorcycle gloves you're looking for.
We also believe in giving our customers choice and our extensive range of motorbike gloves is no exception; we stock every brand worth considering including Held, Knox, Alpinestars, RST & Richa.
We're also constantly checking our glove prices to ensure they're right but if you do happen to find it cheaper, we now operate a very simple price match policy. All you need to do is use our price match system to send us a link to the gloves you've found and we'll sort the rest! We've also now introduced several new finance options including 0% finance on all of our clothing including our full range of motorcycle gloves. Our returns period has also been extended to a full 365 days so you can be sure they're the right gloves for you.
Departments
Featured Brands
Featured Products
Recent Product Reviews


- March 30, 2015
Worthwhile
I wanted an extra layer for wind protection on a 2 x 400 mile motorway run and these did the job and indeed were waterproof. Not easy to put on over gloves and almost impossible to pull over jacket cuffs. But, leave your gloves in the mitts with the mitts cuff rolled back, pull on then unroll the mitt cuffs and pull your jacket cuffs OVER the mitts cuff. Perfect! I didn't have any problems with throttle grip either.
Michael Hoare

- Radstock


- March 30, 2015
Polar, I don't think so
After my Weise winter gloves split down the seam (again), I thought it was time to purchase a new pair that were more robust and somewhat warmer. Cue the Alpinestars Polar Gore-tex gloves...super warm; totally waterproof and sexy to boot. Or so you would think, considering the hefty price tag. They do actually look nice, but they're a swine to initially get over your hands, which is surprising, as I bought the next size up. I can't comment on how waterproof they are, as I haven't been caught in a downpour yet. I can, however, comment on the thermal properties, as I've worn them during my daily commute to work. They're not much of an improvement to my old pair to be honest, because my fingers become cold after 10 minutes of riding on those cold, crispy, frosty mornings. Can't say I'm overly impressed in that sense, but at least they haven't split (yet). Should have gone to Specsavers.
Stephen Seymour

- Cleckheaton


- March 29, 2015
Good, solid product
A bit more money than I would usually spend on a pair of gloves but seeing as a friend of mine recently had an off, is still having some issues with his hands that took most of the impact of his fairly low speed (30mph) crash, I thought I'd splash out on a proper set of armoured gloves. Build quality is excellent and you really feel your hands are protected with these gloves on. Although they have a hefty amount of armour/protection around the glove, you still have excellent freedom of movement to control the clutch, brake, throttle etc. and the fastening/tightening mechanism is easy and quick to use. Hands can get a bit cold after a while in colder weather but nothing drastic and I'm sure it'll not be as much of problem when the temps go up. No regrets about spending the money on these quality gloves, I highly recommend them.
Andrew Petrie

- Dundee
PLEASE NOTE: The views and opinions expressed in the above reviews are solely those of the author and are not necessarily representative of the views of SPORTSBIKESHOP LTD.