+44 (0)1205 360099
Departments Featured Brands
Motorcycle Gloves
Crucial for machine control and safety
Gloves are crucial for machine control, rider safety and warmth in adverse conditions. Our range of motorcycle gloves packs a real punch, with a specific design for almost every riding situation. We're sure that whether it's fleece lined for Winter, short cuff for Summer or anything in between, we have the motorcycle gloves you're looking for.
We also believe in giving our customers choice and our extensive range of motorbike gloves is no exception; we stock every brand worth considering including Held, Knox, Alpinestars, RST & Richa.
We're also constantly checking our glove prices to ensure they're right but if you do happen to find it cheaper, we now operate a very simple price match policy. All you need to do is use our price match system to send us a link to the gloves you've found and we'll sort the rest! We've also now introduced several new finance options including 0% finance on all of our clothing including our full range of motorcycle gloves. Our returns period has also been extended to a full 365 days so you can be sure they're the right gloves for you.
Departments


Leather Motorcycle Gloves


Waterproof Motorcycle Gloves


Thermal Motorcycle Gloves


Womens Motorcycle Gloves


Heated Motorcycle Gloves
Featured Brands


Alpinestars Gloves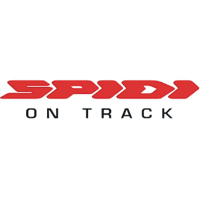 Spidi Gloves


Knox Hand Armour


Dainese Gloves


Held Gloves


Rev'it Gloves


Weise Gloves


Richa Gloves


RST Gloves


Furygan Gloves


Spada Gloves


ARMR Moto Gloves


Buffalo Gloves


Ixon Gloves


Rukka Gloves


Wolf Gloves
Featured Products
---
Held Air N Dry Glove - Black / Grey Waterproof Gore-Tex glove with 2in1 chamber system
View

$208.31
Knox Zero 2 Outdry Glove - Black Armoured winter glove with Primaloft thermal lining
View

$169.25

Rev'it Bastion GTX Gloves - Black Rev'it's top of the range Gore-Tex thermal winter glove
View

$182.27
Recent Product Reviews
---


- December 18, 2014
Great value glove for the price
Appear to be a great balance of spec, materials, quality and protection for the price. Found fit snug and comfortable, good feel and free movement of fingers, practical level of adjustment. Not used in cold or wet yet to comment on performance. Excellent service from supplier, thank you!
Anonymous - Braintree


- December 18, 2014
High quality heated gloves
After doing my market research I decided to flesh-out and pay up. I didn't want a really bulky glove that made controlling the bike in harsh weather difficult and I certainly didn't want to be connected to the bike battery. I wanted a comfortable good looking glove that had a solid heating element that worked and didn't get too hot. Yes these gloves are expensive, but I'm 100% happy with the purchase. Their fantastic, really soft and comfortable offering a tactical ride, in heavy rain they stayed dry, in the freezing cold my hands are nice and warm! They also look great especially with the heating lights on. If you've got the money look nowhere else!
John Hurworth - Beckenham

- December 17, 2014
Staying connected
I purchased these gloves as a replacement for my Alpinstars GP Plus gloves. On first wearing them I could not believe the extra response I was able to feel from the bike, these gloves are light and maneuverable, they have special tips on the thumbs and index finger to allow you to use you touch phone without having to take your gloves off. Unfortunately although this is a huge plus it does have on downside and that its that my left thumb slips when turning my indicators on or off. Otherwise a great product and highly recommended.
Ian Bradbury - Birmingham
PLEASE NOTE: The views and opinions expressed in the above reviews are solely those of the author and are not necessarily representative of the views of SPORTSBIKESHOP LTD.