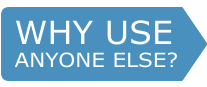 Departments Featured Brands
Motorcycle Gloves
Crucial for machine control and safety
Gloves are crucial for machine control, rider safety and warmth in adverse conditions. Our range of motorcycle gloves packs a real punch, with a specific design for almost every riding situation. We're sure that whether it's fleece lined for Winter, short cuff for Summer or anything in between, we have the motorcycle gloves you're looking for.
We also believe in giving our customers choice and our extensive range of motorbike gloves is no exception; we stock every brand worth considering including Held, Knox, Alpinestars, RST & Richa.
We're also constantly checking our glove prices to ensure they're right but if you do happen to find it cheaper, we now operate a very simple price match policy. All you need to do is use our price match system to send us a link to the gloves you've found and we'll sort the rest! We've also now introduced several new finance options including 0% finance on all of our clothing including our full range of motorcycle gloves. Our returns period has also been extended to a full 365 days so you can be sure they're the right gloves for you.
Departments
Featured Brands
Featured Products
Recent Product Reviews

- April 29, 2016
Fantastic gloves at a great price
I have been using Held gloves for over 30 years and have always found them very good. I particularly like the built in visor wiper on the left-hand first finger, invaluable during the British Winter! These leather gloves are very comfortable the first time you wear them as the leather is so soft. I have yet to be rained on (miraculously for the time of year) but I am sure they will be as good as all the others I have had. Very good value for money and they usually last quite a few years even being warn for most of the year round.
Stephen Hale

- Bourne End

- April 29, 2016
Lovely gloves
I am a very cold person so when I tried these on recently in a store I was sooo happy to find something not too rigid but also lovely and warm (and soft). Also I'd quite happily wear these even when I'm not on the bike. Very pleased with my investment. :-)
Hannah

- London


- April 27, 2016
Good leather gloves
The first few times I wore it seemed to leave a black stain on my hands but not anymore. Good fit, the knuckle guard sometimes do get annoying. Wish they had a bit more padding underneath the knuckle guard and wish the Velcro trap was a bit longer but overall very happy.
Don

- Sheffield
PLEASE NOTE: The views and opinions expressed in the above reviews are solely those of the author and are not necessarily representative of the views of SPORTSBIKESHOP LTD.