+44 (0)1205 360099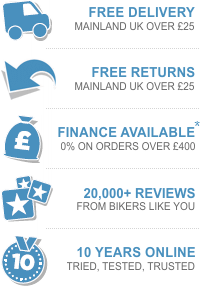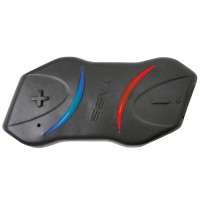 SENA SMH10R Bluetooth 3.0 Stereo Headset
Easy to use Bluetooth stereo headset with handsfree function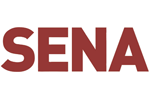 Our price $241.35 $256.69
Quick find: 113788
Usually despatched within 48 hours (Mon-Fri)
SENA SMH10R Bluetooth 3.0 Stereo Headset
The SMH10R is a Bluetooth v3.0, Stereo Headset with long-range Bluetooth Intercom designed specifically for motorcycles. With the SMH10R, you can call handsfree on your Bluetooth mobile phone, listen to stereo music or voice instructions from your GPS unit wirelessly via Bluetooth, and enjoy intercom conversations in full duplex with a passenger or other motorcycle riders.
Thanks to the latest Bluetooth and the advanced digital processing technology, the SMH10R offers the best sound quality for both incoming and outgoing sound in its class. Also, the easy-to-access and intuitive button operations make the SMH10R a perfect companion for motorcycles.
Box contains the main unit, speaker-microphone clamp unit, DC charger, USB power cable, glued surface mounting adaptor, microphone sponges, Velcro pads, hex key (Allen wrench), speaker pads, and microphone cap.
Bluetooth specification v3.0
Bluetooth intercom up to 900 meters (980 yards) in open terrain
Multi-pair Bluetooth intercom for up to four persons
Light weight and ultra slim
Conference phone call with intercom participant
Multipoint for mobile phone plus GPS
Voice prompts
Bluetooth stereo headset for Bluetooth audio devices such as MP3 players
Bluetooth music playback control by AVRCP: play, pause, track forward and track back
Sufficient sound level with integrated audio booster
Bluetooth handsfree for Bluetooth mobile phones
Bluetooth headset or stereo headset for Bluetooth GPS navigations
Water resistant for use in inclement weather
Crystal clear and natural sound quality
Can be used while charging on road trips
Individual volume control for each audio source
Firmware upgradeable
2 year warranty
View Similar Products
Customer Reviews
Reviews for the SENA SMH10R Bluetooth 3.0 Stereo Headset

- January 12, 2015
Awesome
This headset is not the cheapest. The low profile unit can be a little bit fiddly too when compared to the SMH10 which has a jog wheel. But I'll still give this 5 stars. After a few days using it I've got used to the unit and have enjoyed my long journeys so much more since getting it. I have installed it on my Shoei NXR. Had to cut the lip on one of the pads to tuck the wire in behind the pad. There are a lot of wires but with some tape and patience they can be spread out and tucked away nicely. On journeys I wear ear plugs and the volume is plenty loud enough to hear with them in on the motorway. I have an iPhone with the Tom-tom app which works fine and listen to audible on the way. I have not tried it for intercom but it has worked flawlessly for everything else. I totally recommend it, great product.
Ellory Gaskin-payne - Ashford

- December 1, 2014
Excellent product & excellent price
Fast despatch. Instructions easy to follow. Fittings supplied for both full-face or flip-face helmet. Can answer calls and make calls via voice activation and allows up to 4 riders to be linked together on the system. Very neat and compact, easy to charge and long lasting. Would definitely recommend to anyone wanting to purchase a Bluetooth Helmet Intercom.
Anonymous - Watford,

- January 22, 2014
Easy to install
Received package promptly and safely. The headset is quite easy to install, and easy to follow instructions re set up. With medium winter gloves on its not too hard to find the different parts of the control unit, though unable to use voice activated part as noisy exhaust switches set on continually. Intercom very clear, and Sena very helpful when emailed.
Anonymous - Bristol
About our reviews
Press Reviews
Questions & Answers
No questions or answers have been posted for this product.
Recently Viewed Items


SENA SMH10R Bluetooth 3.0 Stereo Headset