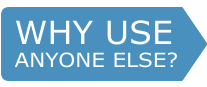 Departments
Refine Your Results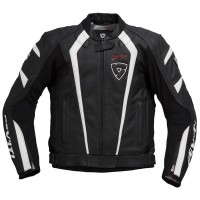 Rev'it Leather Jackets
An innovative, functional & stylish range of jackets from Rev'it
Rev'it has redefined industry standards since their introduction to the motorcycle market in 1995.
Recent Product Reviews


- May 8, 2016
A well thought out product
The more you wear this jacket, the more you realise just how good it it. Really comfortable on and off the bike, decent armour except for the lack of a back protector as standard. I wasn't entirely sure about the front pockets at first but they don't ruin the lines of the jacket and actually have turned out handy. The bottom is adjustable and is shaped and sized so that it doesn't ruck up and turn the jacket into a concertina when riding. Brilliant! Highly recommended.
Daren Brand

- High Wycombe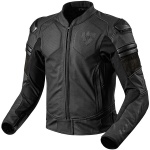 - April 19, 2016
Great jacket
So I just got this jacket, I think i got the size spot on. I expect it to have a break in period, and it will fit even better than it does now. things to note: I feel very very safe in this jacket this with the Masaru pants 360 zip, is definitely race fit meant for the 3 quarter tuck pos. One thing I think is kind of "iffy" is the outside pockets on the stomach, I feel like they aren't necessary for such a sport oriented fit jacket.
Daniel Orsos

- Fredericia


- January 19, 2016
Great quality jacket
I wanted a jacket that wasn't covered in logos and that I could wear ' to the pub ' when not on the bike and this is perfect. The armour seems good but isn't as intrusive as some jackets. The fit seems exactly right if a little large in the waist. Would recommend this high quality jacket to anyone.
Anonymous

- Alcester
PLEASE NOTE: The views and opinions expressed in the above reviews are solely those of the author and are not necessarily representative of the views of SPORTSBIKESHOP LTD.