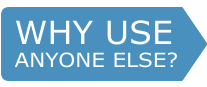 Departments
Refine Your Results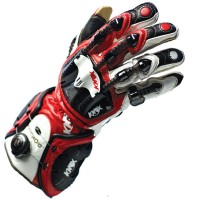 Leather Motorcycle Gloves
Leather motorbike gloves
If you're looking for the ultimate in protection, leather motorcycle gloves should always be your first choice and we have a pair to suit every budget. Our extensive leather glove range is constantly being updated to incorporate the latest designs from all of the brands out there worth considering. We now offer the full range of Held gloves as well as many other brands such as Knox, Alpinestars, RST and Richa. We also stock a full range of womens leather gloves in every style available.
Recent Product Reviews


- March 29, 2015
Good, solid product
A bit more money than I would usually spend on a pair of gloves but seeing as a friend of mine recently had an off, is still having some issues with his hands that took most of the impact of his fairly low speed (30mph) crash, I thought I'd splash out on a proper set of armoured gloves. Build quality is excellent and you really feel your hands are protected with these gloves on. Although they have a hefty amount of armour/protection around the glove, you still have excellent freedom of movement to control the clutch, brake, throttle etc. and the fastening/tightening mechanism is easy and quick to use. Hands can get a bit cold after a while in colder weather but nothing drastic and I'm sure it'll not be as much of problem when the temps go up. No regrets about spending the money on these quality gloves, I highly recommend them.
Andrew Petrie

- Dundee


- March 26, 2015
Very happy
Fantastic customer service from this shop. I found the measurements for fitting to be a little on the small size, as I duly got out my tape measure and found myself to be right in the middle of the medium size measurement band for Alpinestars. Gloves arrived and I quickly realised that they were restrictive and too small. One phone call and within 48 hours of dropping the gloves to a local pick up point, I had my new perfect fitting size L gloves. Very happy with product and even more so with the service, 6 stars!
Neil

- Cardiff

- March 24, 2015
Nice soft gloves
These gloves are nice and soft goat hide. I haven't worn them on the bike just yet as the weather is still to cold and these are more for warmer weather but thy feel quite comfy and the fit is good. I think they will be even better after they've been worn a few times and taken the shape of my hands and will get even softer. I will give an update once I've worn them a few times. They were more expensive than another web site but true to their word they changed the price to match and as always delivery was very quick. Well done Sportsbikeshop.
Peter Hyland

- Rochester
PLEASE NOTE: The views and opinions expressed in the above reviews are solely those of the author and are not necessarily representative of the views of SPORTSBIKESHOP LTD.