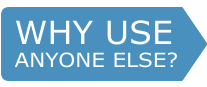 Departments
Refine Your Results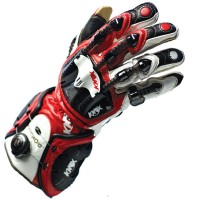 Leather Motorcycle Gloves
Leather motorbike gloves
If you're looking for the ultimate in protection, leather motorcycle gloves should always be your first choice and we have a pair to suit every budget. Our extensive leather glove range is constantly being updated to incorporate the latest designs from all of the brands out there worth considering. We now offer the full range of Held gloves as well as many other brands such as Knox, Alpinestars, RST and Richa. We also stock a full range of womens leather gloves in every style available.
Recent Product Reviews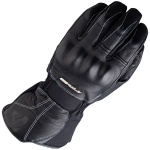 - June 24, 2016
Brilliant warmth, comfort and quality
Great fit, comfort and value for money. Warmer than most of the opposition and if previous experience of Five gloves is anything to go by, they'll last for ages. Thoroughly recommended. One thing to look out for though is the sizing. Five gloves are quite small for their states sizes. I have Small to Medium hands but had to buy XL.
David Nicholas

- Taroona, Tasmania, Australia


- June 24, 2016
Fantastic Summer glove
Bought these as my first pair of Summer gloves and now I understand the difference between Winter/Summer gloves.... A lot less bulky so you get a better feel for throttle and clutch control... I have hands like a gorilla so I chose 3XL and they fit fine on the width but fingers are just not quite long enough, The stitching at the finger ends dig into my fingers but this will probably resolve itself as the gloves stretch. Really well made, feel like a quality glove, protection looks good giving me confidence that I chose the right glove for Summer.... All in all great value for money
John

- Oswestry


- June 23, 2016
Good quality leather but suspect sizing and Velcro
As has been the case with every Richa product I have previously purchased, you will need to order a larger size than that indicated. The quality of the leather, stitching and protection is very good but I suspect the Velcro fasteners will not last as long as the gloves. To be honest the quality of the Velcro is poor when compared to that which Richa said have on their clothing line. Shame really, as otherwise this would have been an excellent product.
Karnail Dulku

- Middlesbrough
PLEASE NOTE: The views and opinions expressed in the above reviews are solely those of the author and are not necessarily representative of the views of SPORTSBIKESHOP LTD.