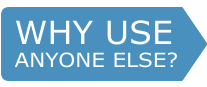 Departments
Refine Your Results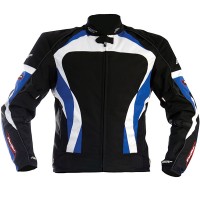 RST Mens Textile Jackets
Amazing style, amazing quality, amazing price
Every year RST invests many thousands of man hours on designing, crafting and testing the entire RST range to ensure unbeatable protection, value, comfort, and affordability. Every item in the curret RST range is packed with the latest materials and manufactured to the highest specification and tolerances that are currently available to ensure your ultimate protection.
Recent Product Reviews


- March 29, 2015
The perfect jacket
The build quality is excellent. Solid stitching and seams and no hint of any construction or material shortcuts by RST. Very handy internal pockets both with and without the easily removable internal thermal layer and like other reviewers have said, very warm. It also, however, breathes well so never feels sweaty. Snug fit and easily adjustable once you take out the thermal layer. I cannot rate this jacket highly enough.
Tom

- UK


- March 18, 2015
Great value for money
This jacket offers GREAT value for money if you are looking for a good all round, all weather jacket. It offers loads of features some you will use (big vents, adjustability) and some you may not (gusset strap??, bum bag). It comes with good back, shoulder and elbow protection out of the box. The waterproof and insulation layers have kept me warm and dry so far this March and the fit is spot on for my size. There are lots of layers here which take time and practice to remove / install quickly, but its all about options for all weather. Pockets are big and everything can be adjusted to fit as loose or as snug as you like. I got the trousers to match and they zip in and fit well. If you are looking for a mid cost with all the features jacket, but don't want to spend a small fortune, this is well worth the price tag.
Matthew Surrey

- Carterton


- March 4, 2015
Very happy with it
It's been holding up very well to the British winter. Nice and warm with the liner attached. Lots of zips, straps, pockets and features to explore. Don't really have any complaints or faults with it at all. Does the job perfectly and looks better in real life than the pictures.
Daniel

- Staines
PLEASE NOTE: The views and opinions expressed in the above reviews are solely those of the author and are not necessarily representative of the views of SPORTSBIKESHOP LTD.