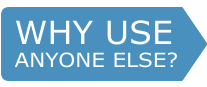 Departments
Refine Your Results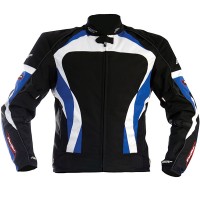 RST Mens Textile Jackets
Amazing style, amazing quality, amazing price
Every year RST invests many thousands of man hours on designing, crafting and testing the entire RST range to ensure unbeatable protection, value, comfort, and affordability. Every item in the curret RST range is packed with the latest materials and manufactured to the highest specification and tolerances that are currently available to ensure your ultimate protection.
Recent Product Reviews


- October 10, 2015
Beginner '4 season' jacket
Purchased as my first biking jacket with the hopes of being able to use it all year round - a test it's so far handled easily! It's obviously not truly a 4 season jacket, but for the quality you get at such a good price, it's more than up to the job. Sizing: Usually a 40" chest at 6ft tall and fit is perfect (sleeves come up a bit when raising your arms but perfect on the bike). Armour: Armour fits great too in the right places and you barely notice it. Not too sure if the back protector will do much in a crash as it's so soft, but nice to have and hopefully won't need to find out. Warmth: Removable thermal lining is great for when it gets cold (spring/autumn), and easily zips in/out when you need, but you'll need thermals underneath in winter too as the snug fit means you can't fit a big fleece with the lining in at the same time. Single zipped vent on the back gives a bit of airflow in the summer, but on extremely hot days the mesh can get a bit sweaty if you're stood around for a few minutes. Weatherproof: Great at keeping out wind due to snug fit, but short collar means you'll need a snood in really cold weather. Waterproofing is great. A second zip and storm flap mean that even in the heaviest rain I've been completely dry so far other than a patch at the central zip area, but again for the price can't complain! Material does tend to hold water for a while after being in a downpour so needs airing. Pros: Almost everything! For the price there's little that could beat it. I certainly won't be buying another jacket for a few years as this is more than up to almost any job. Cons: Could have more vents designed in and a more breathable waterproof lining, but again you can find these in more expensive jackets.
Max

- London


- October 5, 2015
Really good all rounder
Bought this as a first jacket and I must say it is a really good all rounder. The thermal lining is really beneficial on those cold mornings and the waterproof does the job perfectly. The jacket also looks really well, however the length is a tad on the short side but other than this, it is a superb jacket.
Dale Kenny

- Antrim


- September 28, 2015
Verry happy
Looks/ feels great. Makes a perfect 2 piece suit with the matching jacket. Together they have a very good quality feel for the price and it is reassuring for the pocket to know you can wear this in any weather in one configuration or another. Recommended.
Anonymous

- Cambridge
PLEASE NOTE: The views and opinions expressed in the above reviews are solely those of the author and are not necessarily representative of the views of SPORTSBIKESHOP LTD.