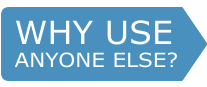 Departments
Refine Your Results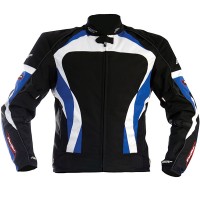 RST Mens Textile Jackets
Amazing style, amazing quality, amazing price
Every year RST invests many thousands of man hours on designing, crafting and testing the entire RST range to ensure unbeatable protection, value, comfort, and affordability. Every item in the curret RST range is packed with the latest materials and manufactured to the highest specification and tolerances that are currently available to ensure your ultimate protection.
Recent Product Reviews


- November 28, 2015
Love it
Love this jacket. Also bought matching trousers. Great when zipped together. Ordered one size up to normal clothes and it fits perfectly. Very comfortable. Very warm, I don't put thermal liner in unless under 7-8 degrees. I've found it waterproof so far, apart from where the jacket meets trousers at front.
Mr Antoni Gochmanski

- Stanford-le-hope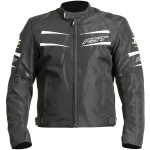 - November 24, 2015
Seriously can't do better at this price
I was expecting to spend a lot more on a jacket than this, and did have my reservations when ordering but comforted by Sportsbikeshop's return policy. First of all the design is fantastic, and the sizing guide is spot on so fits me like a glove. The logo on the back is well printed and should easily survive being under a backpack. Armour is reassuringly solid but comfortable and I don't have any issues with movement. I've been out in near freezing conditions with this over a t-shirt and I was plenty warm enough, never sweating on the other hand either. It is certainly waterproof, and overall I couldn't be any happier at this price! Only thing worth noting is that there is no zip at the bottom to fit on the RST connection belt, so you wouldn't be able to zip these to your jeans. Not a problem for me as I've always found it a bit restrictive. Can't get over how good it looks and feels for what it costs. Everyone should have one! I matched it to the IOM TT jeans and really like the look. I may add a back protector, and happy to see that there is the facility to do this.
Ben

- Sheffield


- November 23, 2015
Awesome jacket
I've had this RST jacket just over a month now and it's proving its weight in gold. Firstly the RST jacket is made and stitched to a very good standard, it's very warm. In fact perfectly insulated especially against the cold weather. As I am very happy with this product I've bought the RST trousers. Again a very good product. My conclusion is: if you are on a budget and want good quality then this is the product. Very happy indeed.
Ben Murray

- Brentwood
PLEASE NOTE: The views and opinions expressed in the above reviews are solely those of the author and are not necessarily representative of the views of SPORTSBIKESHOP LTD.