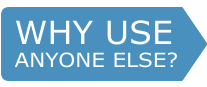 Departments
Refine Your Results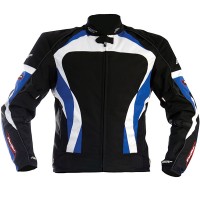 RST Mens Textile Jackets
Amazing style, amazing quality, amazing price
Every year RST invests many thousands of man hours on designing, crafting and testing the entire RST range to ensure unbeatable protection, value, comfort, and affordability. Every item in the curret RST range is packed with the latest materials and manufactured to the highest specification and tolerances that are currently available to ensure your ultimate protection.
Recent Product Reviews


- August 25, 2015
Very happy with this jacket
I've been looking for a jacket to cover all seasons, and this is the one. It's so loaded with features that I discover new things about it every time I put it on. I wasn't sure what size to buy (I'm 6"3 and an 'athletic' [thin] build), so I got both M and L. The large was perfect, so I returned the medium with no trouble whatsoever - SBS made this very painless for me. An excellent service! The buttons holding the layers together at the cuffs are a bit weak and I have to pull quite hard to get my hands out, so I think those will break eventually, they're an obvious point of weakness. There are so many adjustment points to make the jacket fit well around the waist and arms that it holds the pads in the correct place and I'm confident that it will offer good protection in a fall. Finally, when I tried on the jacket and the trousers together, I earned the nickname "Power Ranger", which can only be a good thing.
Anonymous

- Royston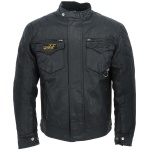 - August 25, 2015
Fantastic wax jacket
This must be the best value wax jacket. It looks great on feels great and exceptional value for money anyone considering having one don't hesitate and buy it!. Sportsbikeshop were 1st class in my purchase. I bought 2 different sizes to see which fitted the best and sent the other jacket back for a full refund within days.
Anthony Evans

- Port Talbot

- August 19, 2015
Good value for money
I think that the jacket stands up well considering the price you pay for it. As I'm not an average size it was hard to decide what would fit me best but after buying it wearing it, it has eventually started to get softer and making it more comfortable but the neck strap can be a bit irritating at times.
Anonymous

- Grays
PLEASE NOTE: The views and opinions expressed in the above reviews are solely those of the author and are not necessarily representative of the views of SPORTSBIKESHOP LTD.