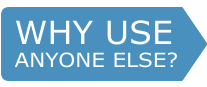 Departments
Refine Your Results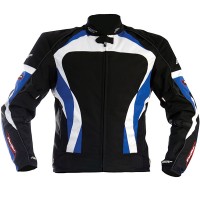 RST Textile Jackets
Amazing style, amazing quality, amazing price
Every year RST invests many thousands of man hours on designing, crafting and testing the entire RST range to ensure unbeatable protection, value, comfort, and affordability. Every item in the curret RST range is packed with the latest materials and manufactured to the highest specification and tolerances that are currently available to ensure your ultimate protection.
Recent Product Reviews


- June 28, 2016
Quality jacket
Good value for money and a high quality jacket. It lived up to its waterproof claims and I found it very comfortable and warm on very long and wet journey! The sizing came up a bit small compared to other jackets so I had to order a larger size but that came quickly and the return process for the original was very simple and efficient. Overall excellent service.
Paul

- Southsea


- June 27, 2016
Good budget jacket, just don't wash it
Purchased this jacket primarily for daily commuting in over the Winter. Which it successfully did and kept me warm and dry throughout the 2015/16 Winter. Also used it for a 1000 mile tour through France; during which we got a few good soakings. On returning from the trip I decided to treat it to a wash through the washing machine. Since which its leaked like a sieve.. Now replaced with an RST Paragon 5 jacket for daily use. Which wont be going in the washing machine regardless of how bad it ends up smelling!
Simon Brown

- Woking

- June 20, 2016
First biker jacket
This is my first bike jacket, so worn through training and subsequent use. The fit is great and pads sits on arms correctly. I have yet to get a back protector for the built-in pocket. Decent price and looks great. I've worn this during hot Summer days and it does get HOT. No venting or removable liner. Rode during several downpours and got only marginally damp at the base of my t-shirt - there is no zip to join it to trousers. Overall great entry-level affordable jacket.
Christopher

- Cambridgeshire
PLEASE NOTE: The views and opinions expressed in the above reviews are solely those of the author and are not necessarily representative of the views of SPORTSBIKESHOP LTD.