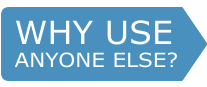 Departments
Refine Your Results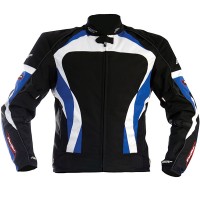 RST Mens Textile Jackets
Amazing style, amazing quality, amazing price
Every year RST invests many thousands of man hours on designing, crafting and testing the entire RST range to ensure unbeatable protection, value, comfort, and affordability. Every item in the curret RST range is packed with the latest materials and manufactured to the highest specification and tolerances that are currently available to ensure your ultimate protection.
Recent Product Reviews


- May 25, 2015
Quality
You get what you pay for and this jacket is quality. Bought for my teenage son, I can rest assured that he has full protection in this jacket should he come off his bike whilst at the same time "looking cool". A well made jacket and I would highly recommend it to anyone looking for a bike jacket for whatever age of wearer.
Alyson Plowman

- Wick


- May 20, 2015
Wonderful jacket
This is the closest you can get to race leathers yet have the comfort of waterproof every day use jacket. It fits perfectly. Very stylish and lots of protection. Not too heavy either. I've used it for daily commute for a couple of months and no problems. On some colder days you might want to get something to keep your neck warm because collar is a bit short but that's exactly what I needed in terms of styling. In short its a sexy sporty every day use jacket packed with lots of protection and usability.
Zohaib Najeeb

- Manchester

- May 12, 2015
Stands the test
Having received this product I was extremely pleased with it in every way. This was put to the test the first time I wore it when I had an off. Protections great and did it's job, the textile and mesh stud up to a slide into a ditch and after a wash it came up perfect... Top class.
Steven Howard

- Darlington
PLEASE NOTE: The views and opinions expressed in the above reviews are solely those of the author and are not necessarily representative of the views of SPORTSBIKESHOP LTD.