+44 (0)1205 360099








Departments Featured Brands
Motorcycle Gloves
Crucial for machine control and safety
Gloves are crucial for machine control, rider safety and warmth in adverse conditions. Our range of motorcycle gloves packs a real punch, with a specific design for almost every riding situation. We're sure that whether it's fleece lined for Winter, short cuff for Summer or anything in between, we have the motorcycle gloves you're looking for.
We also believe in giving our customers choice and our extensive range of motorbike gloves is no exception; we stock every brand worth considering including Held, Knox, Alpinestars, RST & Richa.
We're also constantly checking our glove prices to ensure they're right but if you do happen to find it cheaper, we now operate a very simple price match policy. All you need to do is use our price match system to send us a link to the gloves you've found and we'll sort the rest! We've also now introduced several new finance options including 0% finance on all of our clothing including our full range of motorcycle gloves. Our returns period has also been extended to a full 365 days so you can be sure they're the right gloves for you.
Departments


Leather Motorcycle Gloves


Waterproof Motorcycle Gloves


Thermal Motorcycle Gloves


Womens Motorcycle Gloves
Featured Brands


Alpinestars Gloves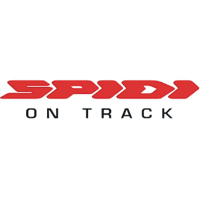 Spidi Gloves


Knox Hand Armour


Dainese Gloves


Held Gloves


Rev'it Gloves


Weise Gloves


Richa Gloves


RST Gloves


Furygan Gloves


Spada Gloves


ARMR Moto Gloves


Wolf Gloves


Rukka Gloves
Featured Products
---
Held Air N Dry Glove - Black / Grey Waterproof Gore-Tex glove with 2in1 chamber system
View

£144.95

Rev'it Bastion GTX Gloves - Black Rev'it's top of the range Gore-Tex thermal winter glove
View
£139.99

Furygan Jet Evo Glove CE approved water repellent leather and textile glove
View

£44.99
Recent Product Reviews
---


- December 5, 2013
Cold shield
Does what it says on the box. Tried a few pairs of winter gloves over the years. Always ending up with pre-frostbite fingers. The gloves definitely keeps the chill off for the time it takes me to get to and from work (45 minutes one way city commute). Can't say what the protection is like for extended riding but I am confident enough to try them out. Have not had any wet weather yet.
Tobie - London


- December 2, 2013
Comfort and strength
These gloves feel thick and warm but still have great dexterity. Wide enough at the cuff but with good adjustment to feel tight and secure. Don't have a finger blade, but I knew that when I bought them. Warm - ish and waterproof, Good value for money.
Mark Godfrey - Liss


- December 2, 2013
Great for winter
Two finger gloves look strange, but they are so much warmer than even the best four finger gloves. I can comfortably ride in zero degrees without losing feel in my digits. By contrast, my Richa Cold Protect gloves are very cold below five degrees. I would give a five if they were made entirely in leather like the old Hein Gericke gloves.
Brian - London
PLEASE NOTE: The views and opinions expressed in the above reviews are solely those of the author and are not necessarily representative of the views of SPORTSBIKESHOP LTD.