+44 (0)1205 360099








Departments Refine Your Results

Motorcycle Disc Locks
An unrivalled range of motorcycle disc locks
Securing your bike is a must, and a disc lock is the quickest way to do it. In most cases, a lock can be conveniently stored under your bikes seat, ready for whenever & wherever your journey may take you. Designed to be clamped to the front brake disc of any motorbike, a disc lock will restrict the bike from being wheeled away, keeping your pride & joy exactly where it should be. We stock every brand you'll ever need from Abus to Xena, and everything in between. Disc locks start at under £8 too, so there's a lock for every budget.
Recent Product Reviews
---


- November 18, 2013
Neat lock great for everyday use
Compact and relatively light, this is great to use when out and about during the day. Hi vis, it acts as a visible deterrent. It is sturdy, solid and good to use in conjunction with chain locks overnight. I have one on each of my bikes and so far have had no problems.
Jen Aries - London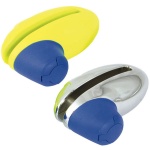 - September 2, 2013
10mm deterent
Make sure you buy the right one for the disc holes. I should have gone for the 8mm as it is very tight with the tear drop shaped holes on my wheels. Very heavy so you are not going to carry this in your pocket does come with a pouch and does fit under the seat so you have a extra bit of security deterrent when stopping on your travels. In hind site I would buy a shackle disc lock instead.
ir - Dartford


- August 14, 2013
Rock solid - withstood two breaking attempts
Excellent lock, absolutely rock solid! Withstood a breaking attempt with a massive rock that bent my disc brake but only scratched the paint on the lock itself. Also withstood against a screwdriver + hammer combination with only minor scratches to lock body. Impressively strong for its size! As other reviewers mentioned, the locking mechanism can catch and get stuck but a bit of WD-40 sorts that right out. Another negative is that the surface started to rust after only two weeks but so far the rust hasn't affected performance.
Anonymous - Edinburgh
PLEASE NOTE: The views and opinions expressed in the above reviews are solely those of the author and are not necessarily representative of the views of SPORTSBIKESHOP LTD.