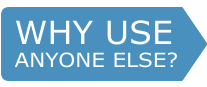 Departments
Filters Applied
Refine Your Results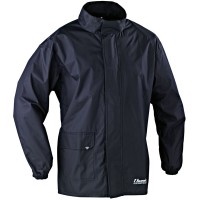 Waterproof Clothing
Waterproof motorcycle clothing & accessories
The good old British weather is always around trying to get in the way of biking, but fear not, we have every piece of waterproof clothing you'll ever need. From brands such as RST, Weise, Held & Spidi you'll find waterproofs in the form of gloves, jackets, pants and fully waterproof oversuits to help protect you from the elements. We also carry a wide selection of hi-vs waterproof motorbike clothing to help keep you dry and visible at the same time.
Recent Product Reviews


- November 22, 2015
Excellent
These trousers arrived a few weeks ago and since they have been invaluable in keeping me dry on my daily commute to work. The weather recently has been terrible. The service and delivery were excellent. I would have no hesitation in recommending the company to others.
Tim Henry

- Barry


- November 20, 2015
I ain't got long legs
Why is it that all waterproof trouser manufacturers think that everyone with a fat belly also has long legs? I appreciate that over-trousers have to be a little longer but a foot extra is somewhat over generous I reckon. I have this problem quite frequently, but not to such lengths (ha,ha). With these leggings, I have to roll the legs up to my knees or face the prospect of a complete face-plant at every step. If I try to pull the body up any higher, I'll make myself into a woman. That said, I suppose I should be used to this type of annoyance by now. Being a fat bellied short arse is a pain. Legging manufacturers take note! On the plus side, they do keep you dry, are well made, and are good quality. I would recommend these. Just make sure you're over 5"5' - from knee to ankle.
Nigel Taylor

- Oxford


- November 20, 2015
Tis' Witchcraft
I ride the dreaded Woodhead Pass everyday directly over the Peak District. I bought this suit to try and keep me dry to some degree, however I am bone dry on every trip!! There is no possible way anyone gets more wet than me on a ride and it has never let me down. I HIGHLY recommend this product to anyone who rides in the rain!!!!
Simon Russell

- Penistone
PLEASE NOTE: The views and opinions expressed in the above reviews are solely those of the author and are not necessarily representative of the views of SPORTSBIKESHOP LTD.