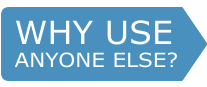 Departments
Filters Applied
Refine Your Results
Full Face Helmets
Full face motorcycle helmets
With over 4000 motorcycle helmets in stock, from every brand worth considering, we're bound to have the full face helmet you're looking for. Our massive range of helmets begins with the MT collection, offering fantastic value for money from only £50. Take a look around, we guarantee you won't find a better range or stock in the UK and our 360 degree spins will give you the best possible view of the helmet you're looking at. We spend a lot of time making sure our prices are right but if you do find any bike helmet cheaper elsewhere, just use our quick and easy price match facility. We really have got helmets covered!
Recent Product Reviews


- March 29, 2015
Nice helmet but
I am happy with this helmet, it looks great, build quality is excellent, it's comfy to wear, and the built in sun visor is easy to deploy and very useful with the low sun, but it's not without its flaws. The visor itself is very difficult to open if you fully close it in it's locked position. In fact I can only do it if I completely stop the bike, hold the helmet with my right hand and forcefully push up on the little flap bit that sticks out with my left. Not ideal if I'm needing to quickly lift it up while riding for whatever reason. Hopefully this will ease off with more use, but we will see. It can get a bit noisy when travelling over 60mph but I'm yet to try a helmet that isn't to be honest so it's not a major complaint. Sun visor fogs up quickly with breath when stopped/travelling slowly which when combined with the inability to open main visor quickly can cause issues.
Andrew Petrie

- Dundee


- March 28, 2015
Almost wind noise free
After sticking with AGV helmets for years (mainly because they're a fair bit cheaper than Shoei/Arai etc) I decided to go for this helmet. The fit is so much better than the AGV lids I've had and the ease of fitting a Bluetooth headset is very easy! The AGV's always suffered with ridiculous wind noise! Something the Shoei doesn't! I also bought a Pinlock Protect tint insert and it works brilliantly!
Ross Massey

- Potton, Bedfordshire


- March 28, 2015
Light, super comfortable and great speaker pockets
Lovely and light, my head nearly hit my chest the first time I nodded to another biker having last worn my Neotec! Colour match on the side pods isn't spot on which is a shame, but the speaker pods in the plush side cheek cushions make fitting an Autocom headset very easy and far more comfortable than any other helmet I've fitted it in. Even with the usual Arai wind noise the sound is clear. Haven't got on with the Pro shade in the 'up' position - the vibrations make the whole visor shake so vision is impaired at high speeds (Motorway). Have to treat it like a separate visor, but it's easy enough to take off and put back on. You also need to push both sides of the pro shade to lock into place in the 'up' position which is an unfathomable design when usually it's just left hand operation for sun visors? Good air flow, and max vision visor is great, though pinlock pins not so sensible with plastic screw heads that will get chewed up quickly with changes of the pinlock - why not stick to the old ones? The extendable chin guard is a nice touch instead of the old style ones which invariably fell out now and then! Despite slight niggles the helmet is great and a vast improvement on the heavy Neotec. Can't fault Sportsbikeshop for their speedy and secure delivery.
Anonymous

- Gloucester
PLEASE NOTE: The views and opinions expressed in the above reviews are solely those of the author and are not necessarily representative of the views of SPORTSBIKESHOP LTD.