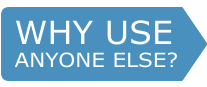 Departments
Filters Applied
Refine Your Results
Full Face Helmets
Full face motorcycle helmets
With over 4000 motorcycle helmets in stock, from every brand worth considering, we're bound to have the full face helmet you're looking for. Our massive range of helmets begins with the MT collection, offering fantastic value for money from only £50. Take a look around, we guarantee you won't find a better range or stock in the UK and our 360 degree spins will give you the best possible view of the helmet you're looking at. We spend a lot of time making sure our prices are right but if you do find any bike helmet cheaper elsewhere, just use our quick and easy price match facility. We really have got helmets covered!
Recent Product Reviews


- October 7, 2015
Great helmet, detailed review
I bought this helmet after dropping my old Schuberth and wanting to get a more race style lid. The inner is super soft and comfortable. Made of really good high quality material. Having ridden in both 29 degrees plus and down to around 9 degrees and pouring rain, the liner didn't make me sweat, but did keep me warm in the cold. The vent system is great, large chin vent on the front which outs air up onto the inside of the visor, and a nose guard which keeps the air out of your eyes. And two adjustable vents on the top of the helmet. I keep mine open in all weather and it just helps to keep the air circulating through. The lid comes with a clear visor and a light smoked visor, great addition! Be aware though, you only get one Pinlock insert. And at night in the low light areas it can get a little dark and difficult to see through the light smoke so be prepared to open the visor. The Pinlock is a great, it gives you almost the whole visor clear of misting and you get a great view through it. It performs great in the wet and the heat also. I use a headset on mine, and be aware that if you, like me use a headset with flat ear speakers, it can get a little tight on your ears and cause pinching as there are no inlays for anything in this helmet. But I found that you can just play about with it and it will be fine. Overall it's a great helmet with a great design and great features. Just needs to have ear inlays and I'd have given this lid 5/5!!!!
Alex

- London


- October 7, 2015
Very pleased
I was pleasantly surprised to find that the free Pinlock insert comes ready fitted, they can be a pain to get a perfect seal on sometimes, this came ready fitted on the Nolan and fitted properly. The white sections of the shell have a nice flake effect in the design, not visible in the pictures. The red interior gives the helmet a very premium look and the material on the cheek pads is lovely and soft. I expected this helmet to have a lot less wind noise than it actually does, not a huge issue as we should be wearing ear plugs. I really enjoy the visor locking mechanism, the centered visor lifting nub is extremely useful for me. In my opinion, the internal sun visor could do with being a little lower. The base of it can cut across your vision on upright bikes, unless you tilt your head down a little. Packaging was an issue for me, previous helmets I've purchased have padding inside the box to hold the helmet in place. The Nolan had no such stops, it was left to roll around freely inside the box which I was very disappointed with. Overall I find it to be a fantastic helmet for the money, no regrets.
Anonymous

- Ashington


- October 6, 2015
Really super quality helmet
Fantastic delivery time across the sea to Ireland, all in it only took 3 day's. Really super quality helmet with free dark visor and clear Pinlock. I'd definitely buy from this website again with it's free delivery service is a bonus too. Best prices on the Web also. No need to be shopping elsewhere..
A Warren

- Dublin 5
PLEASE NOTE: The views and opinions expressed in the above reviews are solely those of the author and are not necessarily representative of the views of SPORTSBIKESHOP LTD.