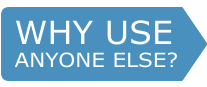 Departments
Filters Applied
Refine Your Results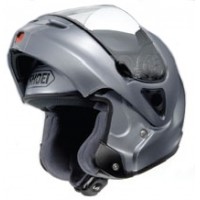 Flip Up Helmets
Flip up motorcycle helmets
We now have over 4000 helmets in stock ready for next day delivery and our range of flip up helmets is second to none. When it comes to brands, we have every single name worth considering and a price point to suit every budget, just make sure you use our 360 degree helmet spins when you're choosing. We have 2 spins for every flip up helmet, 1 to show the helmet closed and one to show it open. We really have got helmets covered!
Recent Product Reviews


- April 14, 2015
Best helmet eveeeeer
This is as my titles the best helmet I have ever owned, and I have been biking for about 43 years so I remember not having to wear an helmet at all, this helmet is amazing,light, comfortable, fits so good, it actually fit to your head You can feel the quality as soon as you pick it up and even more when you put it on and does it look cool in either full face or with the chin flipped over, if I had to mark it out of 10 it would an 11,as I said at the beginning Best Helmet Ever,treat your self you won't be disappointed
Andy Warwick

- Leicester


- April 14, 2015
Awesome
I love this helmet! I've had three other mods and when I ride open face its heavy and awkward because it doesn't lay flat. ( I look like a cone head). This one flips back nice and is light weight. The inner material is soft microfiber. ( doesn't itch like the others). AWESOME HELMET !!!
Tina Newman

- Minot


- April 13, 2015
Very happy
Having had 3 previous open face helmets this one is right up there for comfort and style. Indeed when it comes to comfort I believe it is better due to a little extra space near the ears which has meant that I can fit my intercom ear pieces without any problems effecting the ears. Wind noise is also more than acceptable the intercom even through my ear plugs being audible at speeds in excess of the national limit well 80mph. Overall a good decision.
Russell Balmer

- Bishop Auckland
PLEASE NOTE: The views and opinions expressed in the above reviews are solely those of the author and are not necessarily representative of the views of SPORTSBIKESHOP LTD.