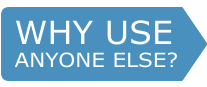 Departments
Filters Applied
Refine Your Results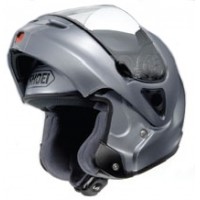 Flip Up Helmets
Flip up motorcycle helmets
We now have over 4000 helmets in stock ready for next day delivery and our range of flip up helmets is second to none. When it comes to brands, we have every single name worth considering and a price point to suit every budget, just make sure you use our 360 degree helmet spins when you're choosing. We have 2 spins for every flip up helmet, 1 to show the helmet closed and one to show it open. We really have got helmets covered!
Recent Product Reviews


- November 24, 2015
Great helmet, great price
Bought this helmet to replace my old Nolan. First ride was to pick up my new bike in Peterborough and drive it home to Belfast via Liverpool during storm Abigail. The helmet didn't leak, suffered less from buffeting and crosswinds than the Nolan, its certainly lighter than the Nolan. Its comfortable tho I did suffer slightly from a bit of pinching just above the temples but its bedding in with every ride. Nice finish, I chose the matt black, its a good quality helmet! Sportsbikeshop were brilliant, got the helmet, gloves and boots the next day even though I don't live on the mainland UK.
Thomas Scott

- Belfast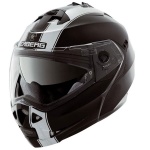 - November 24, 2015
Stylish helmet with great features
I had a Caberg years ago, and wanted another for the convenience of the flip front (for those pesky petrol stations that don't allow helmets). I'm happy to report that all stations I've been to were fine with the front flipped up. I was a little worried that flipping it back down would be a two hand job with the lock feature they have now, but glad to see that it will only lock open if required while riding. I've had a lot of positive comments about the style of the helmet, with many commenting that they would expect it to cost a lot more. Sizing as far as the lining goes is spot on, it fit like a glove first time. The only single reason I dropped a star is that the chin strap seems limited in the length it will pull out to. My strap literally clicks tight on the first click. I know the shell size is the same regardless of the size of helmet so maybe they use the same size chin strap too? Hopefully once it's broken in I will get to the second click for peace of mind. I haven't had any problems with the Pinlock and really appreciated the extra visor included in the package. Although I wasn't initially considering a Bluetooth kit, they have made it so easy to integrate that I might well get one! The drop down tinted visor doesn't touch any part of my face and tint is perfect for me. It really blocks out the sun while retaining good visibility. Main visor seems better than others I have had, especially with the anti fog coating. I find it will only fog slightly when I come to a complete stop when it's freezing cold but clears as soon as you set off. Ventilation is perfect too, so not a lot to dislike really!
Ben

- Sheffield


- November 23, 2015
Good commuting helmet
My first ever flip front helmet. Works OK in heavy rain though my chin got a light misting of water after a while. The strap fastener is an unusual design, a bit like a snowboard ratchet strap, but is very easy to use. The helmet is not as noisy as I was worrying it might be, with maybe a faint low-frequency rumble that my last helmet didn't have, but I do use earplugs. I'm not convinced by the tinted inner visor: I find it hard to locate the lever and though it does make low winter sun more bearable, it also reduces contrast in shadows. The helmet is very comfortable and seems well made. I partly chose it for the Lurid Yellow colour after being taken out on a roundabout earlier this year. I'm not proud! Very fast delivery, good service. It came with a Pinlock insert which was a nice touch.
Anonymous

- Newmarket
PLEASE NOTE: The views and opinions expressed in the above reviews are solely those of the author and are not necessarily representative of the views of SPORTSBIKESHOP LTD.