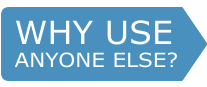 Departments
Filters Applied
Refine Your Results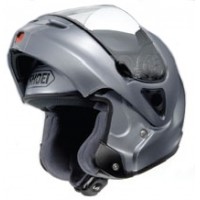 Flip Up Helmets
Flip up motorcycle helmets
We now have over 4000 helmets in stock ready for next day delivery and our range of flip up helmets is second to none. When it comes to brands, we have every single name worth considering and a price point to suit every budget, just make sure you use our 360 degree helmet spins when you're choosing. We have 2 spins for every flip up helmet, 1 to show the helmet closed and one to show it open. We really have got helmets covered!
Recent Product Reviews


- April 23, 2015
Beautiful helmet
Excellent helmet, quiet, light and very comfortable. Love it! The sizes a slightly different, all my previous helmet was size L, when bought Schuberth helmet with size L it was too small. Had to replace for XL. Fully recommend these helmet and Sportsbikshop for excellent service!!
Arkadiusz Lasek

- Loughborough


- April 22, 2015
Excellent and versatile - tad noisy
I'm a new rider so I don't have a lot of experience in helmets to judge this one by. Its certainly a massive improvement on the LS2 I started out with. You get a lot of lid for your money. The flip-lid is awesome, I have installed a camera on one side and a Bluetooth receiver on the other successfully. I had to put the Bluetooth receiver towards the back of the helmet to avoid the sun-visor switch, but this is no biggy. The Pinlock insert is excellent. The lid is quite noisy, even at low speeds, you will definitely need to wear earplugs. I bought the Shark chin curtain and it has made a big difference, especially at low to mid speeds. I also experienced an annoying whistle at around 50-60mph but that appears to have stopped since I installed the camera mount on the side???
Martyn Mcdermott

- Brighton


- April 22, 2015
Light, snug fitting, and quiet for a flip front
Recently bought this helmet to replace a Shark Evoline series 2. In short it's awesome, I love it! It's much quieter that the Shark Evoline both with the front down and flipped up. It's also lighter as it's constructed from fibreglass rather than polycarbonate. The visor is great, slightly tinted (smoked)but excellent in low light as well as bright sunlight. The external locking mechanism took a little getting used to, but don't let this put you off. The Roof Boxer V8 just looks and feels quality, a beautiful helmet made in France.
DS

- London
PLEASE NOTE: The views and opinions expressed in the above reviews are solely those of the author and are not necessarily representative of the views of SPORTSBIKESHOP LTD.