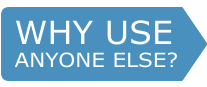 Departments
Filters Applied
Refine Your Results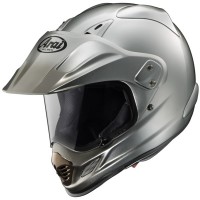 Adventure Helmets
Adventure, motocross and off-road style helmets
Whether it's a full motocross helmet or an enduro style you're looking for, our ever expanding range of motorbike helmets has it covered. All motocross lids are delivered free and are covered by our free helmet returns policy so changing your mind won't cost you a penny either!
Recent Product Reviews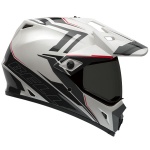 - October 28, 2015
Good for the price
Just getting back into road riding after many years of off road competition. So kitting myself out for my 660 Tenere. As I am on quite a tight budget decided to go for a mid priced helmet. Went for the Bell mx9 Adventure as I've had Bell helmets before & they've always been good quality fitted well & value for money etc. This fitted me perfectly, really comfortable the interior is really plush. Finished very well, nice paint job. Field of vision is excellent, nice big visor. But my god is it noisy! The wind noise is horrendous above 60mph. I tried ear plugs but it just made the sound deeper. I know lids with peaks are a bit noisy but my old MX lid with goggles is a lot quieter than this. It also doesn't have a built in sun visor like a lot of other adventure helmets. After riding one sunny afternoon in October I realised this would have been a good option. Overall I'm happy with the helmet & I'm sure it will serve me well. It's good value for money.
Chris

- Essex

- October 27, 2015
Perfect helmet for the job
I've had quite a few Arai's over the years with my sports bikes and now I'm getting into the adventure bike thing I wanted a nice adventure style helmet. So glad I decided to go with Arai again and this is probably the most comfortable helmet to date! Fits my head perfectly, and the vents work really well when things start getting sweaty. Only down side is visor isn't as quick to change and needs unbolting along with the visor, so I carry clear glasses to wear in case I get caught out when it gets dark and I've got a tinted visor on. Another nice feature on these, as with on their RX7 is the pull down chin spoiler. It really does stop the wind whistling up underneath. I have also put a Sena system in it and it was really easy to fit as the cheek pieces just pop out and the covers come off. The speaker sit really well and are in the perfect position and very comfortable.
G Black

- Isle of Wight


- October 13, 2015
Great helmet for winter
Bought this as a second helmet for winter. It is so comfortable with a wind stopper neck warmer underneath. I ride a sports bike and removed the peak for road riding. Top quality helmet as you would expect from Arai. Great service from SPORTSBIKESHOP as it arrived within 24 hours and had a free Pinlock insert included.
Andy Broadhurst

- Manchester
PLEASE NOTE: The views and opinions expressed in the above reviews are solely those of the author and are not necessarily representative of the views of SPORTSBIKESHOP LTD.