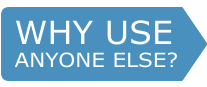 Departments
Refine Your Results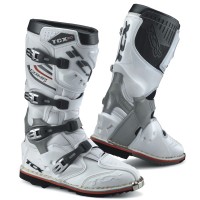 Enduro / Off Road Motorcycle Boots
Off Road / Enduro motorbike boots
Enduro riding is more popular than ever, particularly with the rise of adventure style bikes. Our expanding enduro boot range certainly reflects that with top brand boots starting at under £150.
Recent Product Reviews


- April 4, 2016
Excellent
Very solid. Good leather and comfortable from the very beginning. Easy to get in and fasten the buckles. Keep my feet warm. They are still a bit stiff and the gear changing a bit challenging but I hope this will improve over time (as mentioned in another review). Overall, very pleased.
Ben

- London


- March 1, 2016
Great boots
These were a replacement for my road boots and what a difference. I took a size up from my normal shoe size, as in the reviews. They were comfortable straight away. Easy to walk in and comfortable on the bike. OK you do not get the same "feel" for the gear and rear brake as a road/race boot, but you soon get used to it. Initially changing gear is little mechanical but after a few miles it all works out. It has been a little cold on my rides ( last week about 2- 5 degrees C) and these boots kept my feet nice and warm. Easy to put on and take off, plus they fit well under my winter trousers. The feel great with excellent protection, the "Ride Review" was so correct. A great purchase with superb service from Sportsbikeshop.
David Gill

- Bridgwater


- February 27, 2016
Great boots
These are my first SIDI boots and I'm impressed with the quality. They are initially very stiff, especially with gear change feel, but I put that down to the quality of materials. I expect them to be fantastic though once they've softened. I did have to send mine back for a bigger size (my fault for ordering the same size as my older, other brand boots), but Sportsbikeshop's customer service was excellent as usual.
Dean Richardson

- West Midlands
PLEASE NOTE: The views and opinions expressed in the above reviews are solely those of the author and are not necessarily representative of the views of SPORTSBIKESHOP LTD.