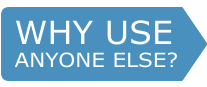 Departments
Refine Your Results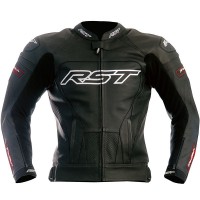 Motorcycle Jackets
Leather & Textile Motorbike Jackets
Finding the right motorcycle jacket is essential which is why we stock every brand & style of motorbike jacket you could ever want. Whether it's a long, all weather GoreTex jacket or a short, summer sports jacket, we'll definitely have what you're looking for. We always have the latest styles of both textile & leather jackets and if it's a bargain you're after, check out our clearance section where you'll find some unbelievable deals.
Recent Product Reviews


- October 10, 2015
Summer lovin
Not tested in anger yet because I bought it end-of-season but it looks a good piece of kit for the money. Removable warm liner (which I don't intend to use as this will be a summer-only jacket) and a rain cover that stashes neatly into a pocket at the back. Ignore the comments about the rain cover making the jacket too heavy, unless you're a seven-stone weakling. But it is a bit bin-bag looking. But who cares if it keeps you dry in an English shower? My only gripe is that the jacket has FOUR Spada logos - one on each cuff, on the collar and on the chest. None are large or intrusive but it's a bit over-badged for my tastes. Roll on summer so I can ride in it!
Anonymous

- Enfield


- October 10, 2015
Beginner '4 season' jacket
Purchased as my first biking jacket with the hopes of being able to use it all year round - a test it's so far handled easily! It's obviously not truly a 4 season jacket, but for the quality you get at such a good price, it's more than up to the job. Sizing: Usually a 40" chest at 6ft tall and fit is perfect (sleeves come up a bit when raising your arms but perfect on the bike). Armour: Armour fits great too in the right places and you barely notice it. Not too sure if the back protector will do much in a crash as it's so soft, but nice to have and hopefully won't need to find out. Warmth: Removable thermal lining is great for when it gets cold (spring/autumn), and easily zips in/out when you need, but you'll need thermals underneath in winter too as the snug fit means you can't fit a big fleece with the lining in at the same time. Single zipped vent on the back gives a bit of airflow in the summer, but on extremely hot days the mesh can get a bit sweaty if you're stood around for a few minutes. Weatherproof: Great at keeping out wind due to snug fit, but short collar means you'll need a snood in really cold weather. Waterproofing is great. A second zip and storm flap mean that even in the heaviest rain I've been completely dry so far other than a patch at the central zip area, but again for the price can't complain! Material does tend to hold water for a while after being in a downpour so needs airing. Pros: Almost everything! For the price there's little that could beat it. I certainly won't be buying another jacket for a few years as this is more than up to almost any job. Cons: Could have more vents designed in and a more breathable waterproof lining, but again you can find these in more expensive jackets.
Max

- London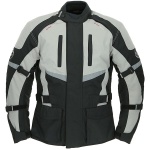 - October 9, 2015
Value for money
Have had a Buffalo jacket ( and trousers) for about 5 years and am very pleased with how it performed, but thought it was about time I replaced it. Was delighted to find this jacket at such a good price. Jacket is a very good fit and has all the features I require. Don't do much wet weather riding, so can't really rate how waterproof it is, but have never had any problems in the showers I have encountered.
Eric Murphy

- Ballymena
PLEASE NOTE: The views and opinions expressed in the above reviews are solely those of the author and are not necessarily representative of the views of SPORTSBIKESHOP LTD.