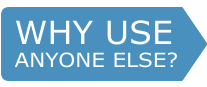 Departments
Filters Applied
Refine Your Results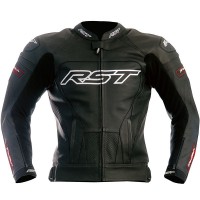 Motorcycle Jackets
Leather & Textile Motorbike Jackets
Finding the right motorcycle jacket is essential which is why we stock every brand & style of motorbike jacket you could ever want. Whether it's a long, all weather GoreTex jacket or a short, summer sports jacket, we'll definitely have what you're looking for. We always have the latest styles of both textile & leather jackets and if it's a bargain you're after, check out our clearance section where you'll find some unbelievable deals.
Recent Product Reviews

- May 24, 2016
Good quality
I'm 44-46" chest but had to order size 52 and it was still snug. After few rides jacket feels much better and fits better. I have to say it is really good quality leather. I would definitely recommend it to people with lower budget like me. The only criticism is that this jacket is very short. It would be brilliant if the back would be tiny bit longer like some Alpinestars jackets.
Bart Gabryniak

- Lymington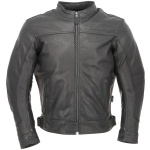 - May 24, 2016
Great value, great jacket
Jacket is all round great, satin finish, supple leather (not too shiny but not matt) removable winter liner and armor, and adjustable waist. The jacket has plenty of pockets for odds and ends. I'm 5'7" and 38" chest, bought a 38 and fits spot on, sporty fit so may be able to fit a thin jumper underneath but not much more. There are some single stitched seams but the areas that tend to take most of an impact are double stitched. The armor is CE level 1 and for the most part is comfortable however the back protector can get annoying when you take the liner out, it is also quite tricky to put the back protector back in if you remove it. Style is minimalist and classy, can be worn as a day to day jacket without the armor and looks great. My only complaints are the poppers on the wrists, there is only one setting so if you have a short cuff glove (I have Knox Orsa's) you may struggle to close the cuff, I have to fasten the glove over the cuff. The other minor complaint is, I said before, the back protector, it isn't that ergonomic and can get uncomfortable if worn without the liner to cushion against it. All in all, you're getting a great jacket without breaking the bank.
Robert Hamilton

- Selby


- May 24, 2016
Great quality
Great jacket for my every day commute. This will suit well for Summer riding. The vent holes, combined with my RST base layer allow for a cool flow through of air when the weather was hot (the other weekend). Good strong stitching and quite supple, even for a new jacket. The soft collar and wrist seals are comfortable and fit snugly to help with sealing gloves and soft against the neck (no sore rubbing). The waist adjusters along with the 360deg. zip again, help to form a good seal against the trousers and give the feel of a good 1 piece. The armour is well positioned and stays in the place it should do. Size wise it fits great. I'm a 44 chest and it fits snug as it should do. Fully recommend this product, for the price it is well made.
Neil Manning

- Huntingdon
PLEASE NOTE: The views and opinions expressed in the above reviews are solely those of the author and are not necessarily representative of the views of SPORTSBIKESHOP LTD.