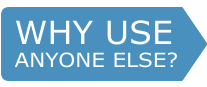 Departments
Filters Applied
Refine Your Results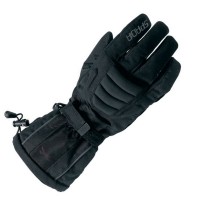 Thermal Motorcycle Gloves
Thermal motorbike gloves
If there's one thing you can definitely rely on it's the British weather, making thermal motorcycle gloves a must for riding all year round. Our range of thermal bike gloves is now more inclusive than ever with every brand out there worth considering and if it's value you're after, our thermal range starts at only £22.95. If you're looking for the latest glove technology, we now stock the full range of Held gloves.
Recent Product Reviews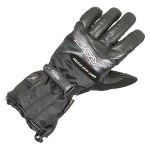 - February 4, 2016
Worth the high price
I have waited a few weeks before writing this. I've used these gloves in -3 for my hour long commute (each way) and had toasty hands. Only used the lower setting which is perfectly adequate. Get about 6 hours use before it needs a 5 hour recharge. Very easy to remove batteries and charge, If you ride all year round and want gloves with no wires etc that can cope with sub zero temperatures these are just the job in my opinion.
Rich Kingwell

- Trowbridge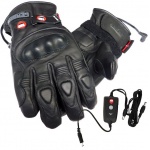 - February 4, 2016
Comfort out of the box
These are my second attempt at heated gloves, as my Keis X800 last year was a huge disappointment. Having seen the same comment regarding the Keis gloves about inability to stretch out to reach the clutch lever, in a similar review, I thought I'd give a try of the Gerbing where everyone says they are soft and comfortable from day one. I can again vouch for that claim, and have had no issues with them being too stiff to use safely. This isn't a review of the Keis glove, but they were impossible to soften up between the thumb and index finger due to a reinforcement panel that limits your reach. The Gerbing is soft, pliable, warm (even when not plugged in) and fortunately had the same connector plug to the bike as my last pair. The short cuff was also a bonus in accommodating my jacket sleeve.
Mike T

- London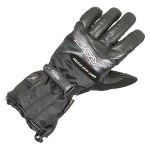 - February 3, 2016
No more cold hands
My hands got cold using my other gloves (which weren't cheap), to the point where I'd consider taking the train! Your hands don't get 'hot' in these, but they don't get cold either. Depending on the temp. I start with Low or Medium and move up over the journey (an hour each way). I liked the fact that there were no wires to faff about with. They look pretty decent too. They do come up a little small so if you're a borderline size go for the size up. The double lining does remove a bit of sensitivity but it's still OK. The battery is rectangular and sits in the cuff, on the underside. I have a snug fitting jacket so the cuff sits on outside. I think it would be a struggle to get on the inside of any jacket. I haven't ridden in the rain but I think they would be showerproof. Overall well worth the money to avoid freezing hands and constantly checking the weather/ temperature! SBShop's delivery was quick and speedy.
Andrew Lister

- East Molesey
PLEASE NOTE: The views and opinions expressed in the above reviews are solely those of the author and are not necessarily representative of the views of SPORTSBIKESHOP LTD.