+44 (0)1205 360099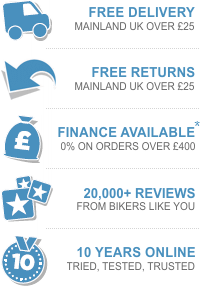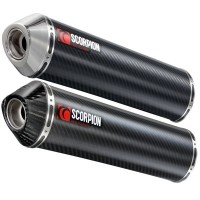 Scorpion Factory Exhaust - Suzuki GSF1250 / SA Bandit / GSX1250 FA
Road legal and race exhausts, designed and built in the UK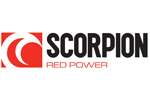 Price from $255.41
Quick find: 181448
Tip: Select option from menu above for stock availability
Product Options
| Option | Description | Price |
| --- | --- | --- |
| 1 | Stainless round silencer, stainless end cap, road legal removable baffle | $255.41 |
| 2 | Stainless round silencer, carbon end cap, road legal removable baffle | $345.27 |
| 3 | Stainless oval silencer, stainless end cap, road legal removable baffle | $319.59 |
| 4 | Stainless oval silencer, carbon end cap, road legal removable baffle | $409.43 |
| 5 | Carbon round silencer, stainless end cap, road legal removable baffle | $358.10 |
| 6 | Carbon round silencer, carbon end cap, road legal removable baffle | $447.94 |
| 7 | Carbon oval silencer, stainless end cap, road legal removable baffle | $422.28 |
| 8 | Carbon oval silencer, carbon end cap, road legal removable baffle | $512.12 |
| 9 | Satin titanium round silencer, stainless end cap, road legal removable baffle | $422.28 |
| 10 | Satin titanium round silencer, carbon end cap, road legal removable baffle | $512.12 |
| 11 | Satin titanium oval silencer, stainless end cap, road legal removable baffle | $447.94 |
| 12 | Satin titanium oval silencer, carbon end cap, road legal removable baffle | $537.79 |
Scorpion Factory Exhaust - Suzuki GSF1250 / SA Bandit / GSX1250 FA
All the performance benefits of a Scorpion upgrade but with an O.E. 'plus' look; the overall effect faithful to the replaced O.E. product but with added understated style.

Fitting Instructions

Expected power gain vs. original exhaust:

| Motorcycle Model | Increase (BHP) |
| --- | --- |
| Suzuki GSF1250 Bandit | 4.15 |
| Suzuki GSF1250 Bandit SA | 4.15 |
E-marked silencer
Noise and emission compliant throughout Europe
Power optimised specifically for listed models
Road legal with removable baffle
No need to re-map bike
View Similar Products
Customer Reviews
Reviews for the Scorpion Factory Exhaust Suzuki GSF1250 / SA Bandit / GSX1250 FA

- February 4, 2015
Good could be better
End can well made, instructions nice and clear and easy to fit. Only complaint the Scorpion badge, just a sticker which is already peeling off.
Mike - Taunton
About our reviews
Questions & Answers
No questions or answers have been posted for this product.
Recently Viewed Items


Scorpion Factory Exhaust - Suzuki GSF1250 / SA Bandit / GSX1250 FA