+44 (0)1205 360099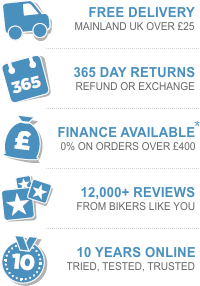 Sprint SXC Damper Kit - Yamaha YZF R6
(06-07)
Sorry, this item is no longer available.
Sprint SXC Damper Kit - Yamaha YZF R6
Sprint SXC (Sprint Expansion Control) steering damper, is a natural evolution of the highly popular and successful Pro-Race range. Offering a high-tech look and faultless smooth operation, the SXC is probably the most technically advanced damper available.


MOUNT TYPE TOPMOUNT COLOUR BLACK ANODISEDDESCRIPTION ALLOY TOP MOUNT KIT
13 position - easy positive click adjustable.
Linear low friction seals to give a consistent feel.
'O' ring controlled heat expansion device.
Full factory support - rebuild & repair service.
Attractive anodised outer sleeve to prevent corrosion.
Kits fit with no modifications necessary.
Model logos machines into brackets.
Supplied with stainless bolts & alloy spacers where necessary.
View Similar Products
Customer Reviews
Reviews for the Sprint SXC Damper Kit Yamaha YZF R6
No reviews have been posted for this product.
Questions & Answers
Q. With this model can I still use a stem mount for my GPS? - 27/07/11
A. The SXC damper kit for the 06-09 R6 is mounted from beneath the tank with the damper body sitting over the stem nut. This would prevent any GPS mounting from that point.
Recently Viewed Items


Sprint SXC Damper Kit - Yamaha YZF R6