+44 (0)1205 360099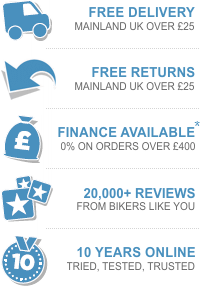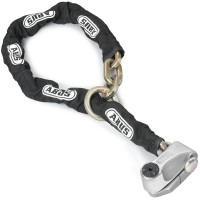 ABUS Granit Detecto & Chain
Thatcham approved ABUS disk lock & chain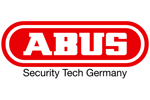 Our price $319.57
Quick find: 27389
Sorry, this item is no longer available.
ABUS Granit Detecto & Chain
ABUS stands for security that you can trust, tried and tested a million times. Their products meet the highest demands of security, quality and ease of use. The list of ABUS innovations that make life difficult for burglars is a long one, making them a very good choice for securing your motorcycle.
100 decibel brake disc alarm lock
Double protection for Bikes and Scooters by securing the brake disk and fixing the bike at a solid object
Any change of position sets off the alarm
Lock may also be used separately
Electronic brake disc lock with a 14mm special hardened bolt and a hardened 12mm loop chain 3D position control for immediate alarm when position changes or shocks are detected
High quality steel lock body
Special locking system for extremely high protection against opening methods
Includes batteries
Chain and lock with seperate certification
View Similar Products
Customer Reviews
Reviews for the ABUS Granit Detecto & Chain

- May 9, 2013
Excellent choice
Good quality and very solid. Best choice at the moment.
Pedro Arieu - Reigate

- May 3, 2013
Abus best lock ever.
i parked my bike outside the flat, been using the chain for a months, very solid and heavy chain, the alam is great. is a great buy, the customer service is great too.
Anonymous - Glasgow

- March 6, 2013
Excellent security for your bike.
Well designed product, feels very secure. The disk lock fits well and the built in alarm is very loud. The chain is a good length. I like how the disc lock can be used individually or with the chain. The disk lock also comes with a carry case, this is handy as the disk lock can be stored under the pillion seat.
Anonymous - Warrington
About our reviews
Questions & Answers
Q. How heavy is the chain and lock? - 13/02/13
A. The combined weight of the ABUS detecto and chain is 4500 grams.
Q. How long is the chain? - 06/12/12
A. The chain length is approximately 1.2 meters long.
Recently Viewed Items


ABUS Granit Detecto & Chain