+44 (0)1205 360099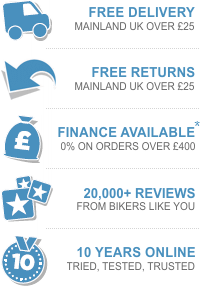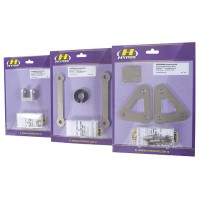 Hyperpro Jack Up Kit - Yamaha FZS600 Fazer
(98-09)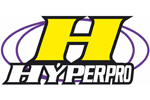 Our price $130.48 $137.35
Quick find: 46100
Despatched same day if ordered before 3pm (Mon-Fri)
Hyperpro Jack Up Kit - Yamaha FZS600 Fazer
NOTE Lifts bike by 25mm.

Motorbikes are manufactured with the average user in mind. This is fine as long as you are this average user, but it could become awkward if you are indeed taller than the average user.

It is all about confidence. Riders who are taller, probably will feel concious of there size if the bike seems too small. A great feeling of no comfort and no trust in yourself and the bike. This can not be the goal of riding a motorbike. Also, raising the bike will allowing it to steer and turn in much quicker, thus sharpening the handling. That is why Hyperpro produces height adjustment kits. With one of our height rising kits you can make your motorbike 15 to 30 millimetres higher. In real terms this means an essential difference.
You can make your motorbike 15 to 30 millimetres higher
Made from high grade aluminium
Designed to safely rise the ride height
Easy installation
View Similar Products
Recently Viewed Items


Hyperpro Jack Up Kit - Yamaha FZS600 Fazer