+44 (0)1205 360099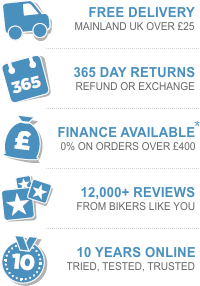 Oxford Hot Hands
Removable heated hand warmers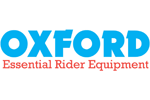 Our price £61.74 £64.99
We're confident about our low prices but if you've seen this item cheaper, request a
price match here
!
Despatched same day if ordered before 3pm (Mon-Fri)
Oxford Hot Hands
Easy-to-fit in winter and easy-to-remove in summer, the Oxford Hot Hands make frozen hands a thing of the past. With all necessary fittings are included in this easy-to-fit package. A switch is included with LED warning light, and they can also be used for grab rails. Very low battery drain.
Easy-to-fit in winter
Easy-to-remove in summer
Make frozen hands a thing of the past
All necessary fittings are included
A switch is included with LED warning light
Very low battery drain
2 year guarantee
View Similar Products
Customer Reviews
Reviews for the Oxford Hot Hands

- February 17, 2011
Amazing
I regularly do around 50 miles a day in the winter to see my girlfriend and I always had to stop every 15 miles or so to sit in a petrol station with my hands on the cylinders! I thought about getting heated grips, but I just didn't want to part with the style of my chromed billet handlebars on my virago, so I thought this was the only way I could keep my hands warm, until I did some browsing and came across these beauties! I wanted something that was easy to put on (but with being my first attempt at doing anything electrical on my bike, it took longer than it could have)and easy to take off again when it gets warmer. With simple velcro on and off, I get concerned about theft, so it's perfect for when I'm at the office, I take them off and keep them with me, simples! They get extremely hot whilst riding, even in extremely cold weather (I've been stupid enough to ride in -2 temps before, but my hands were nice and snazzy)and a lot of the time, it gets to the point that they're so hot you have to turn them off, which is fantastic if you've got an older bike and you don't think you're rectifier will keep up. These are most definitely a must for those of us who want a budget solution, or a simple way of keeping our hands warm during the winter. The only downside that I have discovered with the Hot Hands is that where my handlebars are typically cruiser and are rather thick, they add a lot of padding, which can become a tad annoying after about 30 miles, but who can honestly say they wouldn't mind a bit of discomfort over having no feeling in their hands (which as we all know, will lead to disaster if you can't use your clutch, or the all important front brake). An all over 5* product, relatively easy to install (even for beginners), do exactly what they say on the box and are easy take off again in the summer. I would recommend over normal heated grips any day.
Ashley Sawyer - Swindon

- February 14, 2011
Oxford Very Hot Hands
Excellent all round product well priced, easily fitted and removed. No more cold pinky's in winter. Also free and quick postage service. I also use bar muffs for added windchill protection. Thanks.
Vic Lamy - Leeds

- November 9, 2010
Great product, no mess and very effective!!
Well I'm no technical genius, but still managed to install this in no time at all. Works really well, just remember to turn off before you have to go 'hands free' till the handle bars cool down (gets very hot).
Dougie - Dunfermline
View all 4 reviews
Questions & Answers
Q. Are these waterproof ? - 02/03/12
A. The Oxford Hot Hands are indeed waterproof. In fact Oxford fit them to jet skis such is their confidence!
Recently Viewed Items


Oxford Hot Hands