+44 (0)1205 360099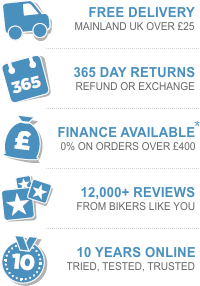 Bridgestone Battlax BT-016 - 110/70 ZR17 (54W)
Hypersport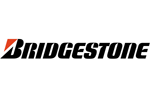 Our price £91.86 £131.23
Sorry, this item is no longer available.
Bridgestone Battlax BT-016 - 110/70 ZR17 (54W)
Bridgestone brings you genuine MotoGP technology for the street with their new Battlax BT-016 Hypersport Performance Tyres.

New multi-compound technology derived from MotoGP delivers the grip performance demanded in every aspect - braking, maximum side grip in cornering, and strong traction at the exit of a corner.

Front tyre features dual compound (3LC) to provide grip in all riding modes. The center compound offers linear handling while the shoulder compound secures high grip and solid contact feeling.

The front tyres parallel S shaped grooves give optimal cornering force to improve stability, linear handling and absorption. Groove location across the tread center secures rich contact feeling and stable wet performance.

The steel MS-BELT (mono-spiral belt) construction applied to front and rear tyres absorbs sudden impact from bumps and offers high stability and tremendous line-holding in corners.

HTSPC- ( High Tensile Super Penetrated Cord - Mono Spiral Belt ) technology in front and rear tyre provides rich contact feel, strong grip and high-speed stability.

3D-CTDM ( Comprehensive Tyre Design Method ) is advanced tyre design technology that enables dynamic, three-dimensional simulations of tyre performance at all lean angles.




View Similar Products
Recently Viewed Items

Bridgestone Battlax BT-016 - 110/70 ZR17 (54W)