+44 (0)1205 360099
You are in
Bridgestone Battlax BT-014 - 120/70 ZR17 (58W)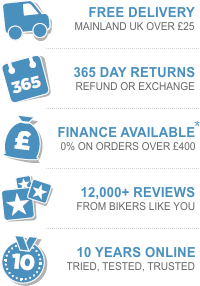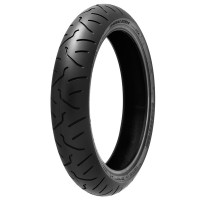 Bridgestone Battlax BT-014 - 120/70 ZR17 (58W)
Supersport

not yet rated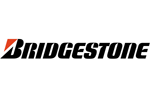 Our price £88.87 £126.96
Availability - Discontinued

Sorry, this item is no longer available.
Bridgestone Battlax BT-014 - 120/70 ZR17 (58W)
Battlax BT-014 front tire utilizes a new compound developed by technology from MotoGP tire development, the new compound and construction for light handling, better feedback and improved stability.

Innovative tread design to improve traction, shock absorption, wet performance and noise reduction. 3D-CTMD is advanced tire design technology that enables dynamic, three-dimensional simulations of tire performance to find optimum design at all angles.






All tyres are priced and sold individually, images for illustration only
Tyres are held and despatched from our external tyre warehouse
View Similar Products
Recently Viewed Items


Bridgestone Battlax BT-014 - 120/70 ZR17 (58W)

Copyright © SPORTSBIKESHOP LTD 2005-2013. Suppliers of motorbike clothing, helmets, leathers, gloves, boots, motorcycle tyres & accessories. All images on this website remain the property of SPORTSBIKESHOP LTD and may not be copied or used without prior written permission. SPORTSBIKESHOP LTD is registered in England No. 05401500. VAT No. 859 6020 05.