+44 (0)1205 360099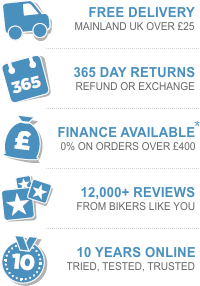 Bridgestone Battlax BT-011 M - 120/70 ZR17 (58W) (GSF 650 Bandit S 07)
Sport OE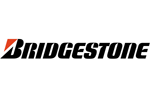 Our price £105.44 £150.63
Sorry, this item is no longer available.
Bridgestone Battlax BT-011 M - 120/70 ZR17 (58W) (GSF 650 Bandit S 07)
Battlax BT-011 front is designed specially to offer maximum grip and vehicle stability. Developed with advanced silica compound, this Battlax offers good traction on both wet and dry conditions without compromising high-speed durability. The special tread pattern creates constant contact pressure at all lean angles.

Offering high grip and vehicle handling ability, the 3D-CTDM maximises lateral stiffness and the hydroplaning simulation program contribute to the aquaplaning resistance. The front blocks in the tyre pave way for continuous contact patch. The tyre of 21st century, this Battlax BT-011 gives utmost wet performance, grip and high-speed vehicle stability.

Tyres are specifically designed for each model. Compounds and constructions will vary to suit the weight, horsepower and handling characteristics of the model for which each tyre is designed.



View Similar Products
Recently Viewed Items


Bridgestone Battlax BT-011 M - 120/70 ZR17 (58W) (GSF 650 Bandit S 07)