+44 (0)1205 360099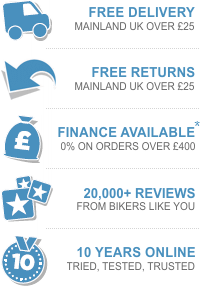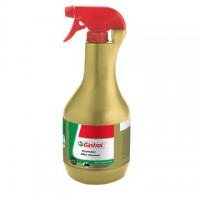 Castrol Greentec Bike Cleaner - 1L
Biodegradable cleaner for resistant dirt on all surfaces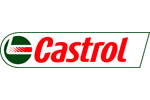 Our price $14.11
Quick find: 51709
Despatched same day if ordered before 3pm (Mon-Fri)
Castrol Greentec Bike Cleaner - 1L
NOTE Packaging may be different from picture shown.

Greentec Bike Cleaner has been developed to ensure fast and effective cleaning against the most resistant dirt, along with superior compatibility with a wide range of materials including metals and light alloys, plastics, rubbers and paints. The bodywork and frame on modern motorcycles is a mix of exotic metal alloys and sophisticated plastics, paints and lacquer. These materials can be sensitive to chemical products and if the cleaner used is too aggressive, may be permanently damaged with the result that expensive part replacement is often necessary to restore the original appearance. Whilst formulated to give the best cleaning power towards even the toughest grease and dirt, Castrol Greentec Bike Cleaner has also been tested for compatibility with over 30 different materials in order to ensure safe use on the majority of modern motorcycles.
Compatibility with over 30 different materials
Effective cleaning of the most resistant dirt
Handy 1 litre spray bottle
View Similar Products
Customer Reviews
Reviews for the Castrol Greentec Bike Cleaner 1L

- November 8, 2012
My favourite for bike cleaning
The best cleaner I have used. I have tried a number of others that have been recommended but none have been as good. Plus, the price is reasonable.
Rob Peaker - Stonehaven

- June 27, 2012
Superb
Prefer this to it's competitors. Have tried a few but this one seems to have a better capabilty at removing the dirt.
Steve Campbell - Telford
About our reviews
Questions & Answers
No questions or answers have been posted for this product.
Recently Viewed Items


Castrol Greentec Bike Cleaner - 1L