+44 (0)1205 360099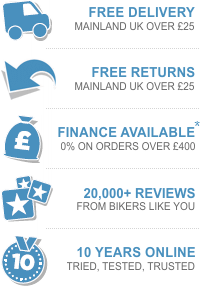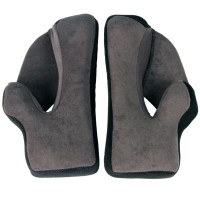 AGV Cheek Pads - GP-Tech
Replacement cheek pads

Our price $52.61
Quick find: 59617
Tip: Select option from menu above for stock availability
AGV Cheek Pads - GP-Tech
These are genuine AGV cheek pads to fit the following helmets:
View Similar Products
Customer Reviews
Reviews for the AGV Cheek Pads GP-Tech
No reviews have been posted for this product.
Questions & Answers
Q. If a medium helmet moves side to side slightly, will the smaller sized cheek pads stop this? - 18/06/12
A. Although we cannot guarantee that the small pads will stop the movement (other variables may apply) the smaller cheek pads will be thicker giving a tighter fit.
Q. I have a GP Tech Dreamtime size S, can I put the medium size cheek pads in? - 09/05/12
A. The supplier confirms that the Small size GP Tech will accept the medium sized cheek pads.
Q. Can you take the size Large in the GP-Tech down to a size medium? - 06/03/12
A. No, the Large size will only accept the XL pads as an alternative size.
Q. I have a GP Tech in medium with the original cheek pads, are there some thinner pads I could fit ? - 06/01/12
A. The medium size GP-Tech will only accept either the medium or small cheek pads. Unfortunately you will be unable to fit a thicker cheek pad.
Q. I've just got a Medium Gp-Tech, what size would give me a slightly tighter fit? - 01/12/11
A. The XXS – S cheek pads will make the interior tighter by taking it down to what is essentially a small size
Q. I have an AGV GP Tech size small, cheek pad size XXS/S. The helmet is slightly too big what size cheek pad do you think i need to pack it out a bit? - 27/07/11
A. Unfortunately you already have the thickest cheek pads in the range and therefore will not be able to tighten the cheek pad area up any further.
Recently Viewed Items

AGV Cheek Pads - GP-Tech