+44 (0)1205 360099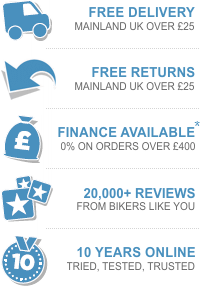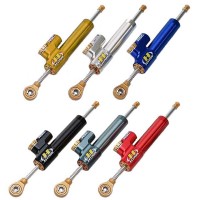 Hyperpro Steering Damper - Suzuki GSX-R600 / 750 / 1000
See product description for full fitment list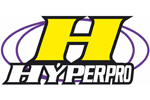 Price from $343.84 $361.93
Quick find: 61607
Tip: Select option from menu above for stock availability
Product Options
| Option | Description | Price |
| --- | --- | --- |
| 1 | CSC Solid Black - Black fitting kit | $343.84 |
| 2 | CSC Solid Black - Gold fitting kit | $343.84 |
| 3 | RSC Solid Black - Black fitting kit | $376.40 |
| 4 | RSC Solid Black - Gold fitting kit | $376.40 |
| 5 | CSC Gun Metal - Black fitting kit | $343.84 |
| 6 | CSC Gun Metal - Gold fitting kit | $343.84 |
| 7 | RSC Gun Metal - Black fitting kit | $376.40 |
| 8 | RSC Gun Metal - Gold fitting kit | $376.40 |
| 9 | CSC Hyper Purple - Black fitting kit | $343.84 |
| 10 | CSC Hyper Purple - Gold fitting kit | $343.84 |
| 11 | RSC Hyper Purple - Black fitting kit | $376.40 |
| 12 | RSC Hyper Purple - Gold fitting kit | $376.40 |
| 13 | CSC Mad Red - Black fitting kit | $343.84 |
| 14 | CSC Mad Red - Gold fitting kit | $343.84 |
| 15 | RSC Mad Red - Black fitting kit | $376.40 |
| 16 | RSC Mad Red - Gold fitting kit | $376.40 |
| 17 | CSC Polished - Black fitting kit | $343.84 |
| 18 | CSC Polished - Gold fitting kit | $343.84 |
| 19 | RSC Polished - Black fitting kit | $376.40 |
| 20 | RSC Polished - Gold fitting kit | $376.40 |
| 21 | CSC Gold - Black fitting kit | $343.84 |
| 22 | CSC Gold - Gold fitting kit | $343.84 |
| 23 | RSC Gold - Black fitting kit | $376.40 |
| 24 | RSC Gold - Gold fitting kit | $376.40 |
Hyperpro Steering Damper - Suzuki GSX-R600 / 750 / 1000
MOUNTING KIT TYPEIn original postion

DAMPER LENGTH 75mm

NOTE CSC (Constant Safety Control), RSC (Reactive Safety Control)

Hyperpro's RSC speed sensitive steering dampers are smooth and loose when in normal riding conditions, giving a feeling of no damper at all but they become stiff when you need to control a tank-slapper. CSC high tech linear-type dampers are for customers who still prefer the feel of a conventional damper.

Both types of dampers are fully adjustable and can be adjusted in 22 positions so there will be a position for every rider. The twin-tube clamp ensures that the clamping force of the tube clamp does not obstruct the piston. Nitrogen pressurised heat expansion reservoir prevents the forming of air bubbles. No dust will be able to get in with the triple function seals which ensures that dust can not enter and oil can not exit.

A Hyperpro steering damper reduces this kind of risk to a bare minimum. Tank slappers and vibrations are intercepted by the damper. As a result you have a bike that steers the way you're used to and reacts the way you'd hope for in unexpected circumstances.
Fully adjustable
Twin tube clamp
Low friction design
One piece piston rod
Triple function sales
View Similar Products
Recently Viewed Items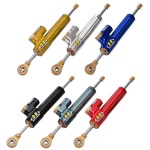 Hyperpro Steering Damper - Suzuki GSX-R600 / 750 / 1000