+44 (0)1205 360099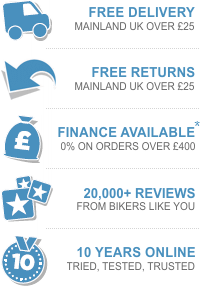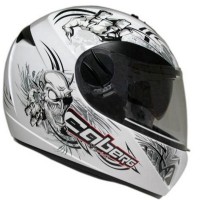 Caberg V2 407 - HellRacer White
Incorporating the Caberg double visor system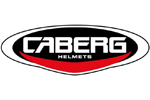 Our price $108.01 $138.87
Quick find: 63184
Sorry, this item is no longer available.
Caberg V2 407 - HellRacer White
Caberg double visor system
Scratch resistant visor
Removable and washable lining
Quick release strap
Painted helmet
Internal air circulation
Quick release visor
European approval : ECE22.05
Weight : approx. 1.45kg
View Similar Products
Customer Reviews
Reviews for the Caberg V2 407 HellRacer White

- January 4, 2012
Good Helmet
Good fitment, nice paint work and excellent value. However it does fog up quite badly without treatment even at speed due to very little ventilation on the front. However the ventilation around the head is the best I've had in helmets in this price range
Dean - Birmingham

- September 30, 2010
Excellent helmet, great value
Fits perfectly, comfortable to wear. It is very well ventilated. The inner sun visor works brilliantly and doesn't obscure vision in any way. Only criticism would be the clasp, which isn't the double-D strap. Otherwise, for just 90 notes, its an absolute bargain. Looks the nuts as well.
Lucian Van Wyk - Eastleigh
About our reviews
Questions & Answers
Q. Does this helmet have an AUC Gold sticker? - 03/11/11
A. Unfortunately none of these helmets we have currently in stock display the Gold ACU approval sticker.
Recently Viewed Items


Caberg V2 407 - HellRacer White