+44 (0)1205 360099
You are in
Bike It Digital Clamp Meter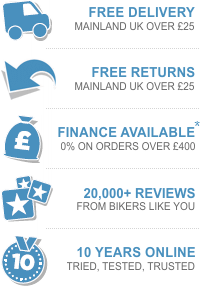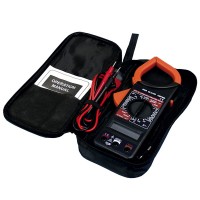 Bike It Digital Clamp Meter
1000 Amp digital clamp meter
from 1 reviews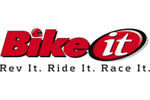 Our price $15.22
Quick find: 63305
Despatched same day if ordered before 3pm (Mon-Fri)
Bike It Digital Clamp Meter
This meter detects and measures the electrical field around a wire, without direct contact. The meter measures AC amps. Diode test, LCD display, AC current 0.1A to 1000A, AC voltage 1V to 750V, DC voltage 1V to 1000V. 54mm jaw opening.
View Similar Products
Customer Reviews
Reviews for the Bike It Digital Clamp Meter

- February 5, 2014
Inadequate for motorcycles
The product only has one DC voltage measurement range (up to 1000V) which makes it very inaccurate at the low end (0-100V). Measurements deviate by up to 1.5V (not surprising given the range) which means it cannot be used effectively to check the status of your motorcycle battery.
Anonymous - London
About our reviews
Questions & Answers
No questions or answers have been posted for this product.
Recently Viewed Items


Bike It Digital Clamp Meter

Copyright © SPORTSBIKESHOP LTD 2005-2015. Suppliers of motorbike clothing, helmets, leathers, gloves, boots, motorcycle tyres & accessories. All images on this website remain the property of SPORTSBIKESHOP LTD and may not be copied or used without prior written permission. SPORTSBIKESHOP LTD is registered in England No. 05401500. VAT No. 859 6020 05.
SPORTSBIKESHOP LTD are regulated by the Financial Conduct Authority, Consumer Credit Licence Number 587849.