+44 (0)1205 360099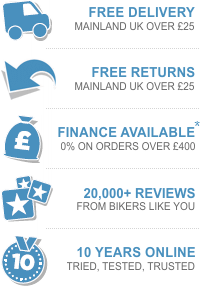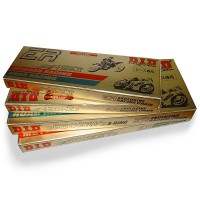 D.I.D Heavy Duty Drive Chain - 520 Pitch VXGB
Gold coloured 'X' ring chain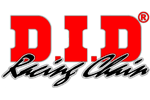 Price from $92.45
Quick find: 72395
Tip: Select option from menu above for stock availability
D.I.D Heavy Duty Drive Chain - 520 Pitch VXGB
D.I.D's patented X-ring construction reduces friction by twisting between the side plates instead of squashing. Normal O-rings and other manufacturers modified O-rings have squashed points that increase friction. The twisting action of the X-ring disperses the pressure and minimises power loss.
Higher wear resistance
Reduces friction
Patented X-ring construction
Keeps dirt out and lubrication in
View Similar Products
Customer Reviews
Reviews for the D.I.D Heavy Duty Drive Chain 520 Pitch VXGB

- July 10, 2014
Quality chain
I bought this to replace the awful Triple-S chain on my track bike. From other reviews I was expecting a split link but it came with a rivet link which was a bonus (up until I couldn't find my riveter!). It is well lubed in the packet, looks good and runs smoothly with new Renthal sprockets. It gave a fair bit of initial stretch after the first hundred or so "enthusiastic" road miles but has settled down now.
Ian Farrow - Cambridge

- January 22, 2013
Good looking chain, comes with a split link...
I bought this chain for my track / race prepped SV650, its great looking and comes well lubed. I was expecting a heavy duty chain to come with a rivet master link but this comes with a split clip type. Not an issue really on a lowish powered bike like the SV but something to be aware of.
Michael Jackson - Bridlington
About our reviews
Questions & Answers
No questions or answers have been posted for this product.
Recently Viewed Items


D.I.D Heavy Duty Drive Chain - 520 Pitch VXGB