+44 (0)1205 360099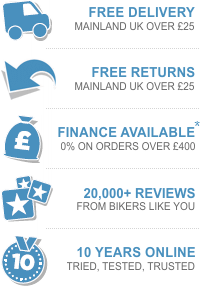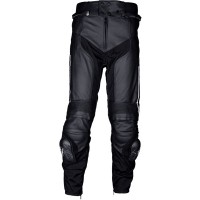 Furygan Bud Evo Leather Jeans - Black / White
Water repellent leather racing jeans

Our price $321.49
Quick find: 78897
Tip: Select option from menu above for stock availability
Furygan Bud Evo Leather Jeans - Black / White

1.3mm water repellent Brazilian cowhide
C.E approved knee armour
Stretch panels at crotch and rear of legs
Full zip attachment
Easy fit system for boots
Furygan racing knee sliders
View Similar Products
Customer Reviews
Reviews for the Furygan Bud Evo Leather Jeans Black / White

- January 13, 2014
Comfort and quality but
The jeans are of excellent quality and do not require "breaking in". However, I bought the jeans on the basis of them attaching to my Furygan Motion Lab Titan jacket. They would do if the jacket and jeans did not have the same half of the zip sewn in. Whilst they come with their half of zip loose, one has to be cut out and re-sewn in order to zip together. That applies to both the short and long zips. Frustrating but otherwise an excellent product.
Gavin - Haslington

- May 22, 2012
Awesome trousers
Great fit. Very comfortable to wear. Zero breaking in time. Because the leather doesn't extend down the lower legs and behind the knees they are easily tucked into boots and don't catch behind the knees. The stretch panels in the crotch area are great for comfort, not so great for keeping the wind out!! Brilliant and informative advice from the staff also.
Simon Kennedy - Castlewellan
About our reviews
Questions & Answers
Q. Will these trousers zip to vertigo jacket - 01/05/12
A. The Furygan Bud Evo Leather jeans should indeed connect to the Vertigo jacket.
Q. Do these jeans contain any padding in the hips? - 27/03/12
A. Th Furygan Bud Evo leather jeans have an area of foam padding inside the hip areas.
Q. Do these come with D30 armour? - 18/02/12
A. These jeans are supplied with D30 knee armour
Recently Viewed Items


Furygan Bud Evo Leather Jeans - Black / White