+44 (0)1205 360099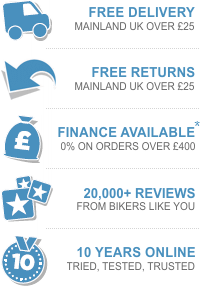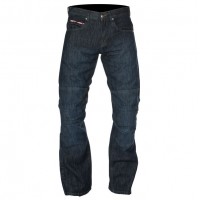 RST Kevlar Denim Jeans - Dirty Blue
Kevlar denim jeans with CE approved armour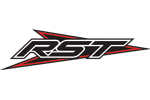 Our price $83.21 $115.09
Quick find: 85464
Sorry, this item is no longer available.
RST Kevlar Denim Jeans - Dirty Blue
The RST denim Kevlar jean looks like just a regular jean from the outside but look inside and you'll spot the difference. A woven Kevlar lining in the vulnerable areas and adjustable RST contour plus CE knee armour gives you protection. Traditional dirty blue and black denim gives the look of a regular designer jean.



Brushed denim outer
Large inner Kevlar panels
Adjustable RST Contour Plus CE knee armour
Pockets for RST Contour Plus hip armour
Semi boot-cut
Regular jean pockets
View Similar Products
Customer Reviews
Reviews for the RST Kevlar Denim Jeans Dirty Blue

- April 9, 2014
Excellent quality and a great fit
These RST Jeans are great! Excellent quality and a great fit. The knee protectors are positioned perfectly! They are a great looking pair of jeans that are perfect for commuting around town when it's dry. I would recommend these jeans because of the top quality and excellent value. Great service from Sportsbikeshop as usual!!! Thanks.
Conor Mcgee - Derry

- March 16, 2014
Fantastic product
Great service! Very happy with product. Very good quality and fits really well. The delivery service was the best I have ever received, keeping you informed of when the product will arrive and arrange a different delivery address is I need too. Great service and I will recommend them to anyone. Many thanks.
Claire Boxall - Plymouth

- February 28, 2014
Always good to have
I bought them although I wanted to buy Armr Moto Katsura Jeans (which I bought as well) but I just couldn't resist buying this jeans. It seems to be a good option when riding in the city or during warm summer. They are made of good material and fit and look very well, like normal jeans. I am 182 cm tall, 80 kg, waist 34in, neither fat nor skinny, sort of medium build and all my measurement were between M and L so I was struggling a bit which size to choose but I finally took L-regular. They are slightly bit longer and when positioning the knee pads in the highest possible position, they are still a bit down under my knees when standing straight but when I sit they fit well so I decided to keep this size. Very happy to have them, prize is I think corresponding with quality and design. Sportbikeshop order very fast, without any problems and replacement of the goods was also very very quick because I bought wrong sized shoes. Thank you
Stepan Kavalir - Keswick
View all 37 reviews
About our reviews
Questions & Answers
Q. How far down does the Kevlar cover? - 18/12/12
A. The Kevlar is situated inside the Denim jeans and covers the 'seat' area together with the Knees. A strip of Kevlar connects the seat and knee areas.
Q. Are they machine washable? - 16/07/12
A. Yes they are.
Q. What inside leg measurement,in inches, do 'Short' and 'Regular' represent? - 29/02/12
A. The approximate inside leg measurements for the RST Kevlar denim jeans are 29" for the short leg and 30 - 31" for the regular.
Recently Viewed Items


RST Kevlar Denim Jeans - Dirty Blue