+44 (0)1205 360099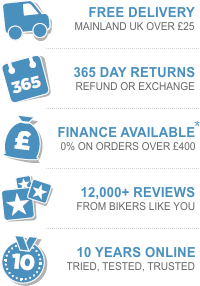 Starlane Stealth GPS-3X
New GPS laptimer with USB pendrive data download
Despatched same day if ordered before 3pm (Mon-Fri)
Starlane Stealth GPS-3X
DATA DOWNLOAD TO ANY USB PENDRIVE

Now with improved Rubber buttons and gasket seal.

Stealth GPS-3X allows data download directly to your USB pendrive. With this solution you can use it without bringing your computer on the track area. Digirace-MMX software will automatically recognize your USB pendrive and the new sessions to be downloaded.

EXPANSION MODULE FOR OPTIONAL SENSOR CONNECTION

Stealth GPS-3X has the possibility to be connected to the optional CAN BUS expansion module that allows data acquisition from external sensors (eg. throttle, gear, RPM, etc.), making your laptimer a data acquisition system.

CYCLICAL MEMORY MANAGEMENT

With the Stealth GPS-3X you will never face memory full issues. In order to allow continuous usage it manages the available space by automatically erasing the oldest sessions when the memory is almost full.

AUTOMATIC FINISH LINE DETECTION

SAFD (Starlane Automatic Finish line Detection) function for the automatic positioning of the finish line on any track without intervention by the user.

STARDROME EXPORT

You can compare your performance and data on www.stardrome.com, the virtual racing community created by Starlane to allow the users to understand how to improve their lap times.
View Similar Products
Customer Reviews
Reviews for the Starlane Stealth GPS-3X

- July 8, 2012
Straight toward
Easy to install, easy to use, easy to read the display. Strong and well built slim case. The MMX software is alike. It's a no brainer if you are looking for a device that will give you your lap times without an IR beacon on the pit wall.
Jean David Zorbibe - London

- May 19, 2012
Great device, recommend to others
I like the automatic start/finish lane detection, MMX software very useful too.
Renato Giust - London
Questions & Answers
No questions or answers have been posted for this product.
Recently Viewed Items


Starlane Stealth GPS-3X