+44 (0)1205 360099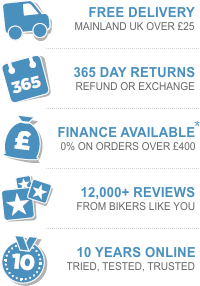 Spidi T-2 Wind Pro 1 Piece Suit - Black / Red
Hydroback ready cowhide vented race suit
Sorry, this item is no longer available.
Spidi T-2 Wind Pro 1 Piece Suit - Black / Red
The T series reaches its second generation as the line progresses by incorporating modern technology and style. The T-2 Wind Pro is made of 1.2 - 1.3mm thick cowhide with advanced fitting technology thanks to its structure of stretch materials, neoprene inserts and Biomechanic protectors; all coming from Spidi's racing experience. The T-2 is supplied with CE approved armour to shoulders, elbows, hips and knees, a pocket for a back protector and chest protector ready. Finally, the T-2 can be equipped with exclusive Hydroback system inside its racing hump.



Pocket for a back protector
Chest protector ready
Racing hump
Knee sliders included
Fixed 100gm thermal liner
Stretch inserts to ankle for comfort
Neoprene collar and cuffs
Adjustable knee armour
Vents for air circulation
Perforated panels
Reflex visibility detailing
Flex Tenax stretch inserts
Neoprene inserts
1.2 - 1.3mm cowhide construction
Hydroback hydration system ready
CE armour to shoulders, elbows, hips and knees
View Similar Products
Recently Viewed Items

Spidi T-2 Wind Pro 1 Piece Suit - Black / Red