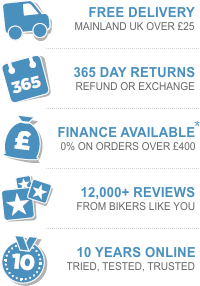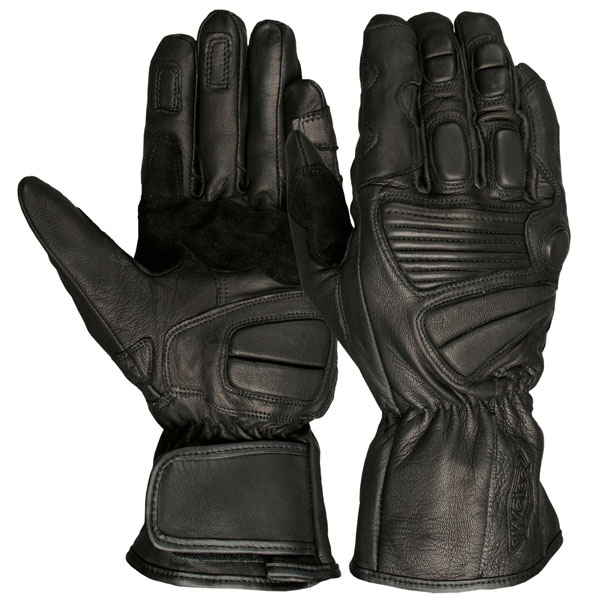 Weise Summer Glove
Customer Product Reviews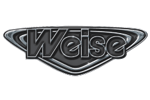 View Product Details

- June 27, 2014
Nice and cool to use
Purchased for a tour of Italy, nice and cool to use, very soft feel. Caught in a massive thunderstorm and discovered that the were also waterproof, I was not expecting this bonus. Great value summer glove.
Bob Higgins

- Folkestone

- May 14, 2014
Cool and comfortable
I bought these gloves as a summer pair as I find my heavy winter gloves a real bind in the warmer months. I am delighted with them, they're light yet warm enough and very comfortable, I think they look good too. I can totally recommend this product.
Mark Rhodes

- Derby

- April 9, 2014
Disappointed this time
I had a pair of these before and loved them. My son 'took them over'. I wish I had left the labels on these. They are stiff,the fingers are baggy and there are uncomfortable seams at the finger ends. They may look the same as the old ones but they are nowhere near as nice. My son won't swap either!
Roger Nichols

- Chislehurst

- April 7, 2014
Good quality gloves
Definitely a summer glove. Ideal for protecting your hands when the temps are above 15 degrees! Well made and a decent cuff, very happy with the purchase.
Robert

- Poole

- March 18, 2014
Fantastic value
A good fitting pair of gloves, for a very reasonable price.
Pete

- St Neots

- November 25, 2013
Well pleased
Good fit (size of glove to chart correct) quality product at a good price.
Graham Skinner

- Palmers Green

- July 31, 2013
Excellent for the money
Very pleased. Outstanding value for the money.
Anonymous

- Stoke-on-trent

- July 29, 2013
Summer gloving
Very comfortable with a quality feel. Perfect at stopping my hands from overheating. No, they probably won't protect your hands as well as the carbon/Kevlar jobbies, so just do yourself a favour and ride properly. I found the sizing chart to be accurate, so don't be tempted to go a size up.
Colster

- Milton Keynes

- June 15, 2013
Another ace purchase
These gloves are one of several recent purchases from Sportsbikeshop and they have proven to be fantastic quality and value. The gloves are well made and very comfortable and the sizing has been in my particular case very accurate.
Roy Winfield

- Pershore

- April 25, 2013
Good quality leather
These gloves are well made with good quality leather. I highly recommend to everyone. Price is also very low.
Zbigniew Makowiak

- Coventry

- September 18, 2012
Nice Gloves for the Price
These are nice quality leather gloves. Good for summer but would not provide much protection in an unscheduled dismount.I would have bought a size smaller in hindsight as they are a very generous fit compared to my Weise winter weights.
Graham Anderson

- Grantham

- July 25, 2012
Quality gloves at a bargain price
I bought these on the recommendation of a friend of mine who has worn his for two seasons now. The gloves are well made out of a nice quality leather. I am normally a medium size but took advice and went for the large and am pleased I did, they fit well with only a smidge of extra above my fingertips. They are certainly comfortable to wear and I particularly like the cuffs which are large enough to tuck my sleeves into and keep teh draughts out when the temperature drops.
Anonymous

- Cambridge

- June 8, 2012
Geat value
Great gloves. Value for money. Supple enough to feel the bike and instruments. Adequate protection. Highly recommended.
Anonymous

- Seaham

- March 19, 2012
Great product, would recommend to others
Very good glove, just as described
Anonymous

- Heckmondwike

- January 23, 2012
Excellent gloves better than expected
Good value for money, excellent fit and as described.
Anonymous

- Devizes

- June 18, 2011
Absolutely fit for purpose!
Well made, good material, good fit. I am also very happy with the protection provided. They are definitely for summer use but that is the intention and I do live in NE Scotland.
Daniel Grady

- Alford

- June 1, 2011
Excellent quality summer gloves
Great value summer gloves-small fit so order larger than you might think.
J. Pickard

- Otley

- May 17, 2011
Weise Summer Glove
You will have to wait for the summer to come before you wear these. Really nice gloves but they are for the summer use only.
Ronald Maclean

- Dunblane

- October 21, 2010
Beautiful gloves at a good price.
I bought these gloves as they looked similar to some that I had been using for 7 years,(that are no longer available RIP the Just Bikers "Sand"gloves!)and I must say that the first impressions make me think that I can expect similar service from these as my old pair.The leather quality is very good,the construction and features (reinforcement panels,stitching etc)is impressive for gloves at this price-point.I only have one reservation and that is the elasticated wrist/cuff is rather lightly constructed (not visible in the photos on the website-had it been I may not have ordered these gloves) and I have had similarly styled gloves tear and fail in this area in the past,the cuffs are also rather large to go inside the jackets cuffs and rather short to fit over the jacket and stay there.That said the leather seems to be of better quality than the ones that failed and if cared for and regularly treated I am expecting them to last several years.The size guide seems fairly accurate and the fit is as good as can be expected when mail-ordering,I have fairly short fingers so expected the fingers to be a little on the long side,but these gloves fit better than most,which may mean they will be a little short for most people-great for me though! Having only used them 3 times I cant give any rating for the gloves longevity but they are very comfortable with good "feel" to the controls and switches,warm enough for a cold (0 degrees)October morning, at least for a 5 mile trip to work,don't expect them to cope with rain AT ALL though,just wiping the rain off the bike seat had moisture going through the palms,so dry use only! To sum up I wouldn't expect, for the money, to find a better pair of all leather summer gloves,only time will tell how well they last but I have high hopes.
Nick Harrison

- Dronfield

- July 27, 2010
Great Value
They are good value for money would recommend to anyone.
Nathan Shird

- Grimsby
PLEASE NOTE: The views and opinions expressed in the above reviews are solely those of the author and are not necessarily representative of the views of SPORTSBIKESHOP LTD.