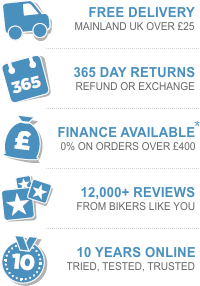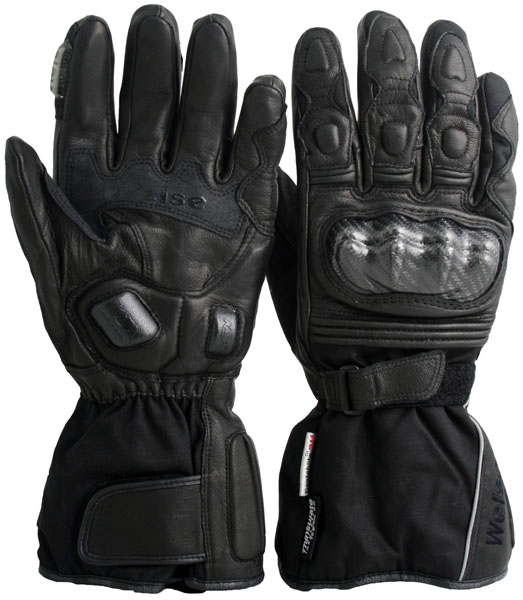 Weise Pacific Glove
Customer Product Reviews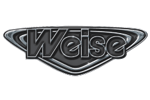 View Product Details

- February 4, 2014
Fantastic
These are rather thick, however you can still feel controls perfectly. They do a brilliant job of protecting your hands from the cold. I've had them for over a year and they show no visible signs of wear. Great purchase!
Andreas

- Glasgow

- May 16, 2013
Brilliant all weather gloves
I have been nothing but impressed with these gloves. They are padded enough to provide thermal protection but not too much that you can't fell the controls. There is lots of protective armour if you spill. The rain wipe is a bit small but because of that it does not get in the way much. The price is very good value for money and replace the very poor cheaper gloves I had been using until now.
Mike Rutland

- Ripon

- April 25, 2013
Winter warmth during cold spring ride
I have some Halvarsson all season gloves which I found too cold to use when normal air temperatures were anything like 12 degree or less. These gloves are excellent given these conditions - not bulky on the palms, but exceptionally good at keeping the ends of your fingers warm. In wet conditions these gloves are superior too. Can't praise them enough - and over 50% cheaper than the alternative pair I was considering! You can't sniff at that.
Jason

- Bromley

- March 19, 2013
Glovely
Great glove, feels well made, nice and warm and passed the bucket test. Nice price, reassuringly expensive enough to feel safe but not so expensive as to feel like a rip off.
Tim

- Edinburgh

- January 2, 2013
Just right!
Simply perfect, I've worn this in rainy conditions on one long trip of 6 hours. My hands were lovely and warm, armour is in the correct place and does not get in the way, albeit, my hands were very SLIGHTLY damp at the end of the journey but after a 6 hour trip, its expected. They're breathable too. I had to purchase TWO sizes up from my original sizing but otherwise are brilliant. Although the visor wipe is useless, I purchased this for the make and have NOT been let down!
Anonymous

- Evesham

- November 29, 2012
Good quality glove
Good quality glove. Slightly tight between thumb and finger. Warm and dry, wiper a waste of time.
John

- Epping

- February 25, 2012
Excellent
Work great. Doesn't keep all the cold out but much better than my previous gloves. A bit too thick to wear thermal gloves for extra warmth. Still a great product
Anonymous

- Edinburgh

- January 19, 2012
Good value for the price
Little wiper not much good but other than that these gloves are a good buy.
Anonymous

- Plymouth

- December 16, 2011
Fair price , good quality but wiper doesnt work
I bought these as an improvement to an HG pair with a sewn in Wiper on the left index finger. They are well made and a fair price but the wiper blade attachment is more like an ice scraper and way too small. Ive cut it off and am experimenting with a Bob Heath Visor Wipe - which so far is outstanding. Suggest to SportBS would be to include one free with each pair !!.
Anonymous

- Caterham

- December 9, 2011
Great
Took the advice of some of the other reviews and ordered a larger size - they are a snug fit. However, most importantly they keep my hands dry and warm but allow good freedom of movement. Not sure about the little visor wipe - a bit too small to be really effective - but it is OK.
Jamie Davies

- Huntingdon

- September 27, 2011
Would recommend to others.
The gloves were quite tight to begin with and I contemplated returning them but am glad I didn't. Good gloves that are very comfortable now that they have loosened off and the hands remain dry in the rain.
Alan Sherrell

- Tavistock

- May 1, 2011
Best Winter Gloves Around
Alot of features to keep you warm and dry. Not an all season glove, too warm in the summer like right now (19C sun beating down) but come autumn/winter they do the job. I'm a medium and these in medium were almost perfect, slightly big but maybe I'm just used to the tighter summer gloves.
Colin Creighton

- Coleraine

- March 8, 2011
Great product, great price
Quality product, good feel and delivers as promised. Can be a bit tight, so you might want to order a bigger size.
Tobias Halama

- London

- February 7, 2011
Excellent product - highly recommended
Good quality and good safety. Don't be put off if they feel a bit tight and stiff at first, they'll loosen up. Warm and so far, waterproof.
John Gutteridge

- Stockport

- October 28, 2010
Great product if you suffer from cold hands.
Good value for money, a very good winter glove.
Anonymous

- Liverpool

- October 18, 2010
Great product, would recommend to others
The warmest gloves I have had. Haven't had the need to use the visor wipe yet but it looks too small to be of real use.
Anonymous

- Cobham

- September 8, 2010
Want to love these, but...
I want to love these gloves. I tried these on locally to get what I thought was the right size, but after several days riding with them, they are too small for my hands diagonally from the little finger joint to the thumb knuckle. Quality-wise, and feature-wise they are brilliant. Just make sure you try the Weise gloves in a shop and make sure they fit your hands (even the XXL ones have the same problem for me it seems, and I bought the Large).
Anonymous

- Cheddar

- October 26, 2009
Great deal for the price !
Great deal for the price ! These gloves can be recommended for their resistance,design and top quality range. No chance to test this product under the rainfall till now but I am pretty sure it will keep the promises. I did not know the brand Weise at all prior to my purchase but having tested many top-brand products before I can say they can face any comparaison even with the most expensive gloves. Ciao from Milan, Italy.
Fabio P.

- Milano

- May 21, 2009
Great gloves
Fantastic in every way, top class.
Stephen W Cawthorne

- Colchester

- October 9, 2008
Very good quality
Great quality gloves altho my hands still get a lil cold and numb. But a big improvment over my old gloves. Really good feel of top qualty to these though. They'll last a few winters thats for sure! All in all i'd get it a 4.5/5 if I could. It'd get 5/5 if they were a tiny bit warmer.
Ian Langar

- Peacehaven
PLEASE NOTE: The views and opinions expressed in the above reviews are solely those of the author and are not necessarily representative of the views of SPORTSBIKESHOP LTD.