Keis X10 Heated Body Warmer
Electrically heated body warmer with dedicated zipped pockets for cables and a controller
View full details
Customer Reviews
for Keis X10 Heated Body Warmer
Press Reviews for Keis X10 Heated Body Warmer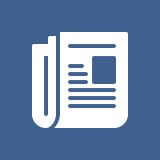 RIDE March 2015 Issue
Description
Keis X10 Heated Body Warmer
Three heated panels
Elasticated side panels
Hand washable
Power outlets for gloves and insoles
Vehicle power supply lead included
Battery power pack optional
Can be used on or off bike with battery pack
The Keis X10 Heated Body Warmer comes in black with elasticated side panels for a perfect fit for both men and women. The X10 also has an advanced cable management system - the supply cables and optional controller have their own dedicated pocket within the garment to keep things tidy and easy to find. The garment has 3 heated panels; 2 chest panels and 1 panel covering the lower back and kidney areas. The X10 is manufactured using the latest Metal Fibre Element Technology and can be powered from the motorcycle battery or one of the optional Li-ion battery packs which come in two different sizes. Additional power sockets under the arms and at the base allow wearers to 'daisy chain' Keis inner or outer gloves plus insoles if required, reducing the amount of cabling. The X10 comes with a fused power cable for connection directly to the bike and a selection of fuses to accommodate the varied accessory combinations.


| Size Guide | 2XS | XS | S | M | L | XL | 2XL | 3XL |
| --- | --- | --- | --- | --- | --- | --- | --- | --- |
| CHEST Inches | 38 | 40 | 42 | 44 | 46 | 48 | 50 | 52 |
| EURO SIZE | 48 | 50 | 52 | 54 | 56 | 58 | 60 | 62 |
└Due to elasticated side panels, we recommend going down a size.
Related Items
Manufacturer

About
Keis
Forget heated bike clothing as it used to be, the Keis range uses the latest Encapsulated Element Technology to deliver reliable, instantly controllable, even heating - both on and off your motorbike. Light, thin, flexible, breathable and fully washable are just some of the features Keis heated clothing boasts. With the option of rechargeable power packs the wearer can also benefit wherever they are; wonderful, wireless, winter warmth!
See all Keis products…
Questions and Answers
Questions and Answers
What size would I need as I am a size 10.. 34/36 chest?

October 17, 2019

The 3XS measures at 36inches and the 4XS measures at 34inches. We would suggest trying the 4XS due to customer feedback explaining that the vest can come up large.

I'm thinking about getting one of these vests. Will is cause an issue with my battery running a vest, tomtom 550 satnav and heated grips off my 2017 MT09? Thanks very much...

April 27, 2019

The body warmer draws 1.5A, you will need to check that the draw of all three items does not exceed the maximum draw stated by Yamaha. However, We think that you would be fine.

I am I bit confused as to what size I should order ,my actual chest measurement with a base layer on is 44" but if I was buying a fleese waistcoat I would buy a 46-48 ,with that info what size heated vest should I order thanks in advance and looking forward to being warmer,regards mark

April 15, 2019

Previous customer feedback would suggest that you need to go down at least one size and maybe even two on your actual chest size,as these body warmers do come up large.

just to double check, the price includes a battery pack and cables to this so it is independent of bike battery

April 15, 2019

The battery power pack is not included and would need to be purchased separately. A motorcycle battery connection lead is included.

Hi, Does this vest come with the type of plug/lead that would go straight into the accessories port on my BMW RnineT? Or do i need an adaptor? If so which one? Thanks

October 3, 2018

You will require the Keis Accessory Plug Lead, this is not supplied with the vest.

Hi. Is the controller waterproof ?

March 29, 2018

The controller is not waterproof, but will have its own dedicated pocket within the garment to keep things tidy and dry.

Hi, I already have Keis heated inner gloves. Do I need to by anything else if I want to run both gloves and vest together? Thanks

February 8, 2018

All Keis Heated Gloves come complete with everything required to power them independently. However the X10, X20 and X30 Bodywarmers incorporate integrated power sockets specifically to power Keis Heated Inner Gloves using optional - Keis Glove Extension Lead Twin Pack.

Hi, does this jacket come with a battery as well for when it isn't plugged into the bike? Thanks

January 19, 2018

The battery is an optional extra, it comes with a motorcycle battery connection lead.

Does the heated vest comply to any British Standards?

December 11, 2017

I can confirm that there are no British standards for heated clothing.

I am buying for my partner as a Christmas gift. How long do I have to exchange incase of size error?

December 5, 2017

So long as the item is not worn and the manufacturers tags are not removed then you have 365 days to return the item to us for exchange or refund.

If you are wearing the heated vest under a waterproof jacket. Is it safe to use your heated vest if its raining?

December 1, 2017

Yes,this will be fine underneath a waterproof jacket.

Are they washable?

November 28, 2017

The Keis X10 Heated Body Warmer is hand washable.

Hi I am looking at heated clothing for me and the wife (pillion) not sure if we need full jacket or body warmer, both need to be plugged in to the bike which is BMW R1200RS 506W alternator. Advice please Regards Terry

August 28, 2017

The Keis body warmer will come with a battery connection loom, two can be used on your bike with no issues. The current draw on each will be 1.5A, the power for each is 18w.

Hi I am a 46in chest what would be the best size for snug fit

March 18, 2017

Previous customer feedback would suggest that a large would be the best fit - these do have elasticated side panels to ensure a snug fit. If you find that this is not the correct size for you we can of course exchange it if the item has not been used and still has the tags attached.

What temperature do these run at and are they supposed to be worn over a jumper?

February 26, 2013

The heated body warmers are designed to replace the warm air that is naturally lost by the body during colder temperatures. As such they run at a warm ambient temperature (as opposed to being overly hot) which helps retain the heat whilst remaining comfortable. Being designed to replace heat loss, the manufacturer advises that they are best worn over a t-shirt (or similar baseware) and beneath a fleece or midlayer thus maintaining a warm pocket of air between the layers.

The size chart here is different from the one on the Keis website - can you please confirm which I should use?

January 10, 2013

We have adjusted our size chart according to customer feedback.

Does the body warmer come complete with the power leads to connect between battery/jacket and controller?

December 3, 2012

The body warmer is supplied with leads for both power supply options (Bike battery or optional battery pack). The plug in facility for the optional battery pack is incorporated into the body of the jacket, this is also the point where the controller can be connected and retained in a zipped pocket.