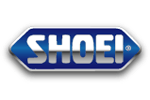 Shoei J Cruise - Gloss White
Customer Reviews
for Shoei J Cruise - Gloss White
Description
Shoei J Cruise - Gloss White
AIM multi composite fibre construction
High strength and light weight
Optimal elasticity
upper air inlet and 2 rear outlets
Integrated rear spoiler
Detachable and washable centrepad and cheekpads
Noise reducing ear pads
prepared for intercom installation
Anti fog, anti scratch inner sun visor
Pinlock ready outer visor
Micro ratchet retention system
The Shoei J Cruise helmet is the long awaited replacement for the very successful J Wing. The Shoei J Cruise helmet utilizes many of the components and technologies, like shell construction and venting schemes from currently successful helmets with new features such as an integrated sun visor, with the result being a state-of-the-art, high tech helmet with the freedom of the open air.
Features
Product Specification
Variants
Pinlock Insert
Manufacturer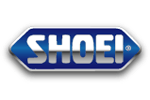 About
Shoei
Shoei manufacture all of their products using the keywords quality & value, and have used these criteria ever since they began manufacturing motorcycle helmets in January 1960. The Shoei helmet brand has always been at the forefront of motorcycle helmet technology since its creation, and continues to lead in terms of technical innovation, design, and safety. With over 50 years experience, they continue to manufacture the entire Shoei helmet range in Japan to this very day. Whilst the brand can undoubtedly be described as premium, Shoei helmets offer fantastic value for money when you consider the serious levels of comfort, build quality and technology that go into every helmet they produce. Shoei develop all of their bike helmets with a specific philosophy in mind which they call the Shoei Safety Concept. The thinking behind their philosophy is that crash helmets must be developed to ensure maximum head protection, whilst also providing unrivalled levels of comfort. Ultimately, Shoei believe that a relaxed ride provided through comfort makes a highly important contribution to the rider's safety. The safety elements of each bike helmet come under one of two headings, Passive or Active Safety. Passive safety includes focus on such elements as impact absorption and material rigidity whilst active safety refers to emphasis on ventilation, fit and noise reduction. Shoei are now, truly, one of the most popular and most highly rated helmet brands in the world.
See all Shoei products…
Questions and Answers
Questions and Answers
Does this helmet comply with either of these safety standards: - British Standard BS 6658:1985 and carry the BSI (British Standards Institution) Kitemark - UNECE Regulation 22.05 - any standard accepted by a member of the European Economic Area which offers a level of safety and protection equivalent to BS 6658:1985 and carry a mark equivalent to the BSI Kitemark

May 25, 2018

Dear ,   Thank you for your email.   I can confirm that all of our range of helmets have achieved ECE 22.05, which is the European helmet safety standard. This makes them road legal for use in the UK and over 40 different countries.   The various helmet manufacturer's are no longer bound by law to show accreditation on the outside of the helmet itself, which is why the occasional helmet will show ECE 22.05 on the shell, whilst others may show it on the chin strap.

How much does it weigh?

August 28, 2017

The Shoei J Cruise helmet weighs approximately 1350g.