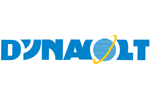 Dynavolt Motorcycle Battery - DTX5L-BS
Customer Reviews
for Dynavolt Motorcycle Battery - DTX5L-BS
July 26, 2015
Superb
I purchased this 4-amp hour battery as a replacement / spare for the 6-amp hour battery I already had fitted to my Norton Classic racer, which has total loss ignition. Because it is maintenance free and of rugged construction, it does not leak acid, unlike other ordinary, lead-acid batteries I have used in the past. Even though it is subject to severe vibration, the original battery still works perfectly, even though now two seasons old. The smaller (same footprint) 4-amp,DTX5L battery was found to be 1.25pounds lighter, than the 6a.hr, but was still capable of approx 1hr. running on one charge.
Read more
May 8, 2014
Swift and efficient delivery, fair price.
Excellent in terms of delivery, and quality of product. Would be 5 stars if not for me not realising the battery would arrive without full charge (I had the week before bought one that did arrive fully charged) and the Web site not informing me of this. However, that is the only small complaint.
Read more