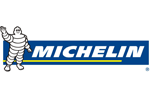 Michelin Pilot Road 3 - 190/50 ZR17 (73W)
Customer Reviews
for Michelin Pilot Road 3 - 190/50 ZR17 (73W)
March 25, 2014
Great tyres
These tyres are replacing a set of Michelin tyres that have done over 8000 miles but have gone hard through age, not wear and have never missed a beat or lost traction. The new ones are even better. Good in the wet and good grip in the dry as well. Buy some.
Read more
September 19, 2013
Great tyre great service
Road pilots are great tyres, I use them on my blade and they always give me confidence that they will grip when needed, great in the wet (I live in Scotland so its always wet) I ordered the wrong size and the guys at sports bike shop were happy to exchange it (before it had even left the warehouse) Great product great service.
Read more