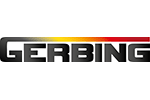 Gerbing 12V Heated Jacket Liner - Black
Customer Reviews
for Gerbing 12V Heated Jacket Liner - Black
Description
Gerbing 12V Heated Jacket Liner - Black


ADVICEThis product is NOT supplied with a temperature controller, this needs to be purchased separately.

NOTE Supplied with motorcycle battery connection, can NOT be used with Gerbing battery packs.

Designed to be easily worn under outer garments with just a single layer underneath. The heated liners and unique heating system allow you to wear your existing outerwear while providing an even distribution of warmth throughout the body. Constructed from a soft shell, wind-resistant, soft nylon shell making for very lightweight and highly compressible garments. The perfect items to pack for those trips with unpredictable weather conditions. The heated jacket has a heat output of 77 Watts, which makes it the hottest product Gerbing has to offer.

The heated jacket has 3 plugs coming out for power to different products. One plug (white) is main power for the heated jacket. The black one is the power connection plug for the 12 volt heated gloves which can be connected to the sleeves of the jacket. The third plug is the accesory plug (yellow) so you can connect your heated trousers or heated pants to.
Heating pads on the chest, back, collar, and sleeves
Compressible, water-repellent, durable, thinsulate insulation soft shell
Inside and outside pockets
Silky soft micro denier collar
Firm-fitting patterns
Sizing to fit snugly under your outer motorcycle garments
Glove plugs to connect the 12 volt heated gloves to the sleeve plugs
Glove plug pockets placed on the sleeves to secure the plugs when not in use
Dual 2 wiring configuration (for one user only)
Heated gloves and or the heated pants can be set on a different heat level
Lifetime warranty on heating elements
Heat: Microwire Heating
Source: 12V DC
Current: 6.5A
Surface Temp: 57C (+/- 2C) at 0C
Related Items
Manufacturer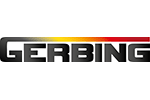 About
Gerbing
Gerbing are undoubtedly the market leaders in electric heated clothing. Their collection of heated motorcycle gear includes heated gloves, heated trousers, heated jackets and heated socks. Every item in the range is designed to increase both comfort and safety when riding in cold conditions, and are available in 12 volt for hassle free connection to your bike's battery. Gerbing set the standard in heated kit and they standby their technology by offering a lifetime warranty on their Microwire heating elements. The range is primarily designed for on bike protection from the cold but is also helpful for people who suffer from rheumatism or other medical conditions.
See all Gerbing products…
Questions and Answers
Questions and Answers
How long does the battery last

February 10, 2020

If you purchase the optional 12V 8 Amp lithium-ion battery, it should last just over 1 hour with the jacket on the highest heat setting.

Hi I have a heated jacket liner and I have a single temp controller with it. If I buy the heated gloves do I need to purchase dual temp controller to power both item? Thanks

February 19, 2019

You will need to purchase the Dual Temperature Controller if you wanted to control the heat of both the jacket and gloves.

I have a pair of Gerbing XRS-12 heated gloves with a temperature controller. Do I need to purchase a separate temperature controller for the or will the existing controller work with the jacket?

January 7, 2019

We can confirm that you will need to purchase a Gerbing 12V TC-Portable Dual Temperature Controller, so that you can regulate the temperature of two Gerbing products separately. Please copy and paste the link provided for reference. https://www.sportsbikeshop.co.uk/motorcycle_parts/content_prod/220029

Im looking to purchase this jacket alongside the Gerbing 12V XRS-12 Short Gloves and Gerbing 12V B12V-8000 Battery Charger Kit. Will all these 3 products work together? Am I able to plug the gloves into the jacket sleeves and then plug the jacket into the B12V-8000 battery to power them both? Do I need anything else for this setup to work?

October 12, 2018

The Heated Jacket and gloves can be connected to the 12V battery kit, but you will be pushing the battery to its limits (the jacket and gloves will be drawing the full 8 amp capability of the battery). To connect the XRS-12 Gloves with the jacket, you will need to purchase the optional Gerbing 12V TC-Portable Temperature Controller - Dual. This then plugs into the battery. Please note that the battery is large and heavy. We therefore recommended carrying a pouch of some kind for the battery - this will be uncomfortable when stored in a pocket for example and could damage the pockets.

Also, does it come with the battery and charger, or do i need to order those separately

October 9, 2018

The 12v Heated jacket liner is supplied with a motocycle battery connection,it cannot be used with Gerbing battery packs.

Does this work with B12-5200 Battery Charger Kit?

December 3, 2017

We can confirm that this will work with the battery charger kit.

Hello, Nothing said on user guide or web site. How do we clean it ? Best regards,

February 8, 2017

Hand wash in laundry detergent and hang to dry