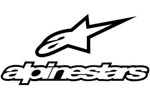 Alpinestars Copper Denim Kevlar Pants - Dark Rinse
Denim pants reinforced with Dupont Kevlar fibre and adjustable knee armour pockets
View full details
Customer Reviews
for Alpinestars Copper Denim Kevlar Pants - Dark Rinse
July 13, 2017
These jeans ended my long search
Excellent fit and nice style, really like abnormal pair of jeans in terms of fit. Yes a bit warmer than a pair of jeans, but that's what you get with the protection. I must have tried on 10 different pairs and this was the first I felt vaguely comfortable in.
Read more
June 27, 2017
Very cool pair of jeans
I really had to do a lot of research before buying these as wasn't much regarding the fit etc in the description other than they are straight cut(I find YouTube good for this). A choice of leg length would have also been good. However, they are a great fitting pair of jeans and look good too.
Read more
Press Reviews for Alpinestars Copper Denim Kevlar Pants - Dark Rinse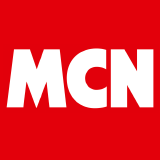 MCN 17th February 2016 Issue