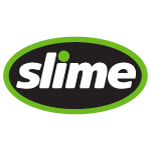 Slime For Tubed Tyres
Customer Reviews
for Slime For Tubed Tyres
Description
Slime For Tubed Tyres
Save money
Save time
Seals punctures upto 1/4"
Ride with confidence
Lasts for 2 years
Slime is not one of those traditional 'fixers'. It is a non-aerosol and non-flammable liquid that prevents and repairs flat tyres. Once injected into the tyre through the valve stem, Slime remains fluid in the tyre. When a puncture occurs, Slime is forced into the hole by the pressure within the tyre, where it forms a flexible and long lasting plug. Slime works repeatedly for the life of the tyre, which is why we say "don't just fix flats - prevent them!"
Manufacturer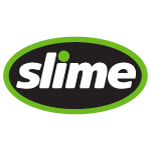 About
Slime
Since 1989, Slime has been committed to providing customers with high quality, innovative tire care products. As the worldwide leader in tire care, we offer a complete line that allows us to present retailers and distributors with a category solution, while giving customers the tools they need to care for their tires, save money, stay safe and have fun.
See all Slime products…
Questions and Answers
Questions and Answers
After applying slime to a tube, how does it effect future tyre replacement in respect to deflating a slimed tube? wont the slime escape the valve?

February 7, 2020

There will always be a potential for some puncture sealant to escape though the valve when air is released. The best way to minimise this is to make sure the valve is at the top of the wheel and to leave it for 30 seconds for the sealant to gravitate down to the bottom of the wheel, and then let any air out.

How much do you put into the tyre/tube

April 27, 2018

Slime recommend that you use a full 8oz tube for the rear tyre and approximately 2/3 of the tube for the front tyre (standard motorcycle tyre measurements). There is a application calculator available on Slime's website.

Is this safe to use on chrome rims?

November 3, 2017

This is safe to use on chrome rims.