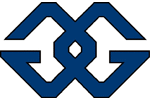 Gilles Crash Protectors - Honda VFR800 Fi / V-TEC
Customer Reviews
for Gilles Crash Protectors - Honda VFR800 Fi / V-TEC
May 3, 2013
Nicely Engineered and Simply to Fit
These are both attractive and unobtrusive. I chose them because they didn't need any holes cutting in the fairing. The bolts are quite short and connect to the frame so it's difficult to say if the protectors would survive a long scrape. Instructions are poor but unnecessary.
Read more
June 7, 2011
Very smart product, easy to fit, would recommend t
Beautiful looking piece of kit, very simple to fit, really good looking, a pleasing addition to the bike. Not tried the performance and hope never to!!
Read more