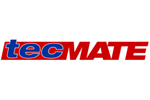 TecMate OptiMate 3 Battery Optimiser (SAE)
Customer Reviews
for TecMate OptiMate 3 Battery Optimiser (SAE)
Description
TecMate OptiMate 3 Battery Optimiser (SAE)
AGM / MF, STD, GEL and spiral cell batteries from 2.5Ah to 50Ah
7 stage fully automatic programme control
0.15A @ 240V maximum input current
0.8A output current
Precise microprocessor control
Running cost of less than one pound per year
OptiMate 3 - the unique affordable 7-step battery optimiser specially designed for modern 12V starter batteries from 2.5 to 50 Amp-hours capacity. Ideal for motorcycles, ATVs, jet-skis etc.


Recovers, charges, checks and maintains safely for months
Manufacturer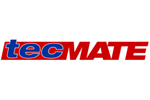 About
TecMate
TecMate was founded on 1st September 1994 in Belgium, to continue the development and manufacturing of professional battery charging, battery testing and engine troubleshooting and tuning tools aimed at the power sport, marine, automotive, light aircraft and industrial equipment industries. TecMate's professional charger knowledge and experience led to the design of the OptiMate battery saving charging method in 1995, with the purpose of saving AGM, GEL and STD lead-acid batteries that have stopped working simply due to neglect. OptiMate now also charges, tests and maintains lithium (LiFePo4) batteries.
See all TecMate products…
Questions and Answers
Questions and Answers
Hi, which Optimate would you recomend for a Triumph Tiger 800 xrx , the 3 or the 4 ?

December 10, 2019

The only significant difference between the Optimate 3 and 4 devices is the fact that with the OptiMate 4's Dual Program, you can now either charge the battery direct, or select the program to charge via the 12V port on CAN-bus equipped motorcycles (using an optional DIN plug lead).

Will this work on a Kawasaki versys 1000 (2016)

October 15, 2019

The OptiMate 3 is compatible.

Is this suitable for use with shido lithium batteries?

June 5, 2019

This is not suitable, you require a Litium charger, such as the TecMate OptiMate Lithium 0.8A Battery Optimiser (SAE)

Will I be able to fit the charger to my 2012 Honda CBF 1000. Many Thanks

June 5, 2019

This will be fine to use with your Honda.

Will this work on a Honda CB650R?

May 22, 2019

This will be fine to use with your Honda.

Is the optimate 3 ok to use on a Harley 2002 FXSTB night train and if it has a can bus system would an optimate 3 cause any damage. Many thanks

April 1, 2019

The Optimate 3 will be fine to use on your Harley. As far as we are aware, HD did not use Canbus until 2011.

Is this suitable for a Ducati multistrada enduro 1200 ? Thanks in advance.

March 26, 2019

As your Ducati uses a Canbus system, you will need the Optimate 4 Dual battery optimiser.

Can this be used on a 2016 Honda cbr1000rr?

February 27, 2019

This will be fine to connect to your Honda.

Would this be suitable for a 2018 gsx s750? Thanks

January 22, 2019

Providing you are using a Lead Acid or Gel battery, this would be fine to use.

Has this a 3 year warranty & can you confirm its not a grey import, I see the model is tm430 not 432.. many thanks

January 10, 2019

These are supplied to us by an official UK importer for Tecmate, and have a three year warranty.Our image is the same as on Optimates own website, the link is below. https://www.optimate.co.uk/

Hi can I use this charger on a lexmoto diabolo 2017 thanks

January 8, 2019

This can be used on your Lexmoto.

Is this ok to use on a BMW R1200 RS?

December 10, 2018

If your BMW has Canbus you will require the TecMate OptiMate 4 Dual Battery Optimiser (SAE)This can be used on both Canbus and non Canbus equipped motorcycles.

Will this be a good choice for a 2011 Yamaha R1?

October 16, 2018

This will be fine to use on your Yamaha, unless you have fitted a Lithium battery.

Can I connect three bikes in a circuit?

October 6, 2018

Unfortunately no, the optimate system is not designed to do that.

Will this be ok for a Ducati panigale 1299s 2015

August 29, 2018

Your Ducati uses the CAN-bus system, and so you require the Optimate 4 Dual battery charger, set to CAN-bus mode.

Will this be ok to sue on my bike? Suzuki gsxr600 K5 anniversary edition

July 6, 2018

The Optimate 3 will be fine, unless you have a Lithium battery fitted. If this is the case, you will require a Lithium battery charger.

Good morning, I have a 2017 HD Iron 883. It has a purpose fitted battery charger lead. Does the Optimate 3 come with a lead that will connect directly?

March 25, 2018

The SAE connector supplied with the Optimate is very similar to the one used by Harley Davidson, But we would recommend checking with your nearest Harley dealer before purchase.

Is it advisable to leave the charger plugged into the bike and switched on for days and weeks . Can any harm come to the bike or charger, many thanks .

March 19, 2018

This will not harm the bike or charger at all,as this is how the Optimate chargers are designed to operate.

Will I be able to fit this charger to my 2011 harley 48 which has a pre fitted charger lead I'm not sure if it is SAE?

January 29, 2018

The connector on your Harley will be an SAE style connector, and so the Optimate 3 should work fine.

You won't get it cheaper.
Our Price Match Promise.