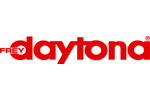 Daytona Security Evo 3 Boots - Red
Customer Reviews
for Daytona Security Evo 3 Boots - Red
August 19, 2015
Unique boots
So I usually wear size 45EU for everyday shoes/boots, and in size 45. I do have AS Supertech R, Sidi Mag One ( that have very similar fit to similar Sidi ST/Vortice ) and Dainese Torque Rs Out. While all those 3 pairs of boots fit me OK and I could not go size bigger or smaller, Sidi fits on the snugger side and AS and Dainese are just fine and exactly the same like those Daytona boots - spot on fit. You can see quality straight out of the box, inner booty fits your foot like a glove, just made out of hard shell and super premium inner lining. Outer booty made of kangaroo leather smells and looks very nice too :) . Both parts fit very nice altogether. A point worth of mentioning is that these boots are designed for track use and are relatively stiff but not that horrible after all. A clear winner regarding protection and materials used. Shame that such an expensive boot does not have changeable parts- soles/TPUs just like in SiDi Vortice. But I guess if you found spare change for Security Evo 3 boots then "money, sometimes does not matter"
Read more
Press Reviews for Daytona Security Evo 3 Boots - Red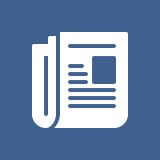 RIDE July 2015 Issue
Description
Daytona Security Evo 3 Boots - Red
The Daytona Security Evo 3 lightweight boots incorporate the Daytona concept of separate inner and outer boots. The inner boot contains the main armour and hard protection. This is then covered with the outer boot made of Kangaroo leather having yet more protection.


Size Guide

| | 40 | 41 | 42 | 43 | 44 | 45 | 46 | 47 | 48 |
| --- | --- | --- | --- | --- | --- | --- | --- | --- | --- |
| UK SIZE | 6.5 | 7 | 8 | 9 | 10 | 10.5 | 11 | 12 | 13 |
| USA SIZE | 7 | 7.5 | 8.5 | 9.5 | 10.5 | 11 | 11.5 | 12.5 | 13.5 |
Inner shoe:
Non-twisting plastic hard shell with hinged joint
Shock-absorbing padding
Sweat-absorbing leather lining
Shock-absorbing, insoles in calf and heel region
Anatomically formed climatic insole
Four layer shin protection
Aramid elastic stretch zone
Triple reinforced toe area

Outer shoe:
Tear proof kangaroo leather
Velcro fastener for different calf sizes
Elastic heel area and elastic instep for better fit
Abrasion resistant PU foam padding for long durability
Plastic reinforced sole with a hot-dip galvanised steel inlay
Special rubber racing sole with extremely rounded heels
Sole abrasion resistance, screwed on, easy to replace
Product Specification
Variants
Related Items
Manufacturer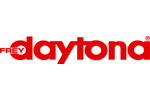 About
Daytona
Handmade in Germany, Daytona motorcycle boots are designed and manufactured to perform far beyond the expectations of any motorcyclist. With over 80 production steps in the manufacturing cycle of a Daytona boot, and with almost every component still made under one roof, Daytona maintain an exceedingly tight level of control over the quality of all motorcycle boots that leave the factory. When it comes to technical innovation, Daytona have always been one step ahead of the competition, and remain ahead by utilising the very latest in materials and technical processes. As pioneers of the motorcycle inner boot, Daytona also place motorcycle safety at the forefront of everything they do.
See all Daytona products…
Questions and Answers
Questions and Answers
No questions or answers have been posted for this product…