Shark Raw Soyouz - Matt Green / Red / Black
Customer Reviews
for Shark Raw Soyouz - Matt Green / Red / Black
July 6, 2017
Fits well
Helmet fits quite well, vision through the visor is clear too, quite happy with the choice.
Read more
September 3, 2013
Okay but goggle set-up is a bit shabby
I can't use the helmet at night because the goggles are shaded. I haven't been able to find a place to buy replacement goggles. Also, the whole goggle set up is a bit flimsy feeling.
Read more
Press Reviews for Shark Raw Soyouz - Matt Green / Red / Black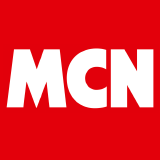 MCN 20th March 2013