Furygan Full Apex 1 Piece Suit - White / Black / Red
Customer Reviews
for Furygan Full Apex 1 Piece Suit - White / Black / Red
May 9, 2017
Good leathers but could be better for price
Good set of leathers, only downside is they are not fully lined inside. Only lined through the chest and legs. Makes them a bit difficult to get on and off even when wearing skins. Also no inside pocket.
Read more
March 3, 2017
Great service, item quality and delivery time
I ordered the race suit over the phone so I could confirm the size (Euro / UK) and delivery time to Houston, Texas. The person on the phone was friendly, helpful and knowledgeable. The purchase was made over the phone and the suit arrived 5 days later which is faster then most US stores deliver. Great work guys and keep up the good work, I'll be ordering again.
Read more
Press Reviews for Furygan Full Apex 1 Piece Suit - White / Black / Red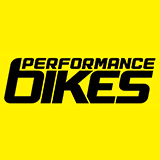 Performance Bikes February 2016 Issue